Are you struggling to make progress because you don't have enough resources? You've found it! Look no further! I've curated a list of active Sky Fortress Odyssey codes that you can use to redeem in-game rewards, such as premium currency, exclusive gear, and powerful heroes.
These codes will provide you with the extra push you need to overcome obstacles and advance to new levels. I've personally tested every code on this list and can confirm that they all work as of today.
More hot topics — Universe Warriors Epic Conquest gift codes | Naruto Soul of Storm gift codes | Shield Hero RISE gift codes | W Cross World gift codes
Sky Fortress Odyssey Codes List
Last time I checked for new coupon codes was December 3, 2023.
LG666 — Gives Free Gems & Gold!
DCGB111 — Gives Free Gems & Gold!
Frequently Asked Questions
What is the game's objective?
Sky Fortress: Odyssey is a steampunk-infused grand adventure by BLANCOZONE NETWORK CO., LIMITED in which you will discover the mysteries of Setsemir, a world rich in technology and fantasy. Bask in more than a million words of gripping storytelling as you get to know a wide range of characters, every one possessing special talents of their own.
You can even play thrilling parkour and gun-hell shooting, take on dungeons with companions, and control your airship to generate resources.
How to redeem gift codes in the game?
Redeeming these Sky Fortress Odyssey gift codes is really easy. You only need to do the following:
Launch the game in mobile
When you load the game, tap the Avatar and the Settings icon
After that, tap the Gift Code option
One by one, enter or paste the codes to redeem them.
How do I verify if a coupon code is real?
Not being able to use a coupon code is very annoying. Since I play games as well, I understand how crucial it is to obtain the verified codes. Here's what I do to make sure you always get the best active Sky Fortress Odyssey coupon code:
I test all of them: Before I share any of the coupon codes with you, I personally test each one.
I publish FAST: When I find a new coupon code, I publish it as quickly as possible. I know that some codes expire, so I don't want to waste any time getting them to you.
I don't steal: Some other websites steal coupon codes from my website, but I don't do that. I only share Sky Fortress Odyssey codes from official sources, such as the official website and social media channels.
I hope you found this list useful. Please feel free to ask any questions in the comments section below.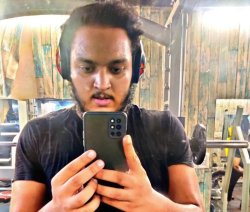 Latest posts by Amir Shiraz
(see all)