On this page, you can find a comprehensive list of all the active W Cross World codes that can be used to redeem in-game rewards. Various items can be obtained with these codes: four-star Weapon Chests, EP4 Dice Event rewards, four-star Familiar Capsules, and Familiar Summon Coupons.
Since these codes have an expiration date, you must make sure to use them as soon as possible.
More trending stuff — Universe Warriors Epic Conquest gift codes | Naruto Soul of Storm gift codes | Shield Hero RISE gift codes | Z Ball Saga codes | Sky Fortress Odyssey codes | Cards and Castles 2 codes
W Cross World Codes List
Last time I checked for new coupon codes was December 3, 2023.
Frequently Asked Questions
What is the aim of the game?
W: Cross World is an MMORPG that takes place in the continent of Gaia and features Double World Adventure gameplay. It was published by SPGAME. Despite the demons' claims to be dark, Aruna defeats them, seals the wisdom in a crystal, and then goes to sleep.
After 600 years, it's now your chance to reunite with W Land where you gather monsters, combine powers from the past and present, and get ready for a surreal journey into a fantasy world where the past and future converge.
How to redeem gift codes in the game?
Redeeming these W Cross World gift codes is really easy. You only need to do the following:
Launch the game in mobile
When you load the game, tap the Avatar and the Settings icon
After that, tap the Code option
One by one, enter or paste the codes to redeem them.
How do I check the authenticity of a coupon code?
Not being able to use a coupon code is very annoying. Since I play games as well, I understand how crucial it is to obtain the verified codes. Here's what I do to make sure you always get the best active W Cross World coupon code:
I test all of them: Before I share any of the coupon codes with you, I personally test each one.
I publish FAST: When I find a new coupon code, I publish it as quickly as possible. I know that some codes expire, so I don't want to waste any time getting them to you.
I don't steal: Some other websites steal coupon codes from my website, but I don't do that. I only share W Cross World codes from official sources, such as the official website and social media channels.
I hope you found this list useful. Please feel free to ask any questions in the comments section below.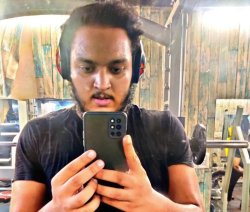 Latest posts by Amir Shiraz
(see all)