Looking to get your hands on some sweet rewards in Archer Hunter such as in-game cash and more? Well, then you're in luck, because here you will find an active list of Archer Hunter Adventure Game codes that you can redeem today.
Developed by "Imba", The main aim in Archer Heroes is use bow and arrow to defeat waves of evil enemies and save the world. Upgrading weapons and gear, and recruiting other heroes are the core elements of its gameplay.
That being said! Let us discover all the new Archer Hunter codes list.
Archer Hunter Adventure Game Codes
AHVIP999
ARCHERVIP999
GOODBYEMAY
LABOURDAYAH
EVENTFB645
SUMMERFB401
ENERGY100
LIKEEVENT
FEATURE120320
The Archer Hunter codes expire quickly so redeem them as soon as possible. Remember, the clock is ticking and you better act fast!
Archer Hunter – Adventure Game FAQs
How to redeem Archer Hunter codes?
The process to redeem codes in the game is very simple. Just follow these steps to redeem all the codes quickly.
Step1: Launch the game and click on the "Settings" button.
Step2: Tap 7 times on the "Player ID" text to activate "Gift Code" redemption section.
Step3: Now copy & paste directly all the codes that we have given.
Step4: Finally tap the "Redeem" button and your codes will be automatically applied.
Step5: You can check your inventory to claim the items that were unlocked.
Archer Hunter gift codes can only be redeemed once per account, so when it's gone, it's gone for good. And don't forget that gift codes are like secret codes, they are case-sensitive, so keep an eye on the letter casing to make sure you are using the right one.
Where to find more Archer Hunter redeem codes?
Well, you could try to check the official Archer Hunter Facebook, Website, YouTube channel, or Reddit forums for any promotions or giveaways. You should also register for in-game events or tournaments since they occasionally give redeem codes as a reward for playing or winning.
What are Archer Hunter codes?
Archer Hunter gift codes are promotional giveaways that can be used to unlock cool items while playing the game. You should always be looking for them because they are extremely rare and difficult to find.
Your best bet would be to simply check out dedicated websites like ours, because we are always on the lookout for the new codes to share with our readers. Just like we are doing for Zoldout codes & Multiverse of Chaos codes list.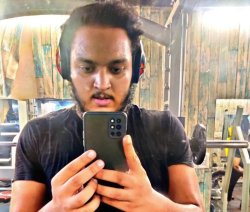 Latest posts by Amir Shiraz
(see all)