Hello there! We're excited to share with you our new list of Famz Pirates codes. These codes can be used to access some awesome rewards like Gems, Hero Star, Book Of Legends, Apocalyptic Awakening stone, and more – all for free. We make sure that this list stays updated, so you can get only those codes that will work when you try them. Enjoy!
Published by "FAMZCORP", it is all about becoming the top ruler of all the pirates in the world. You can build a team, raise hero level, and participate in team quests and explore secret locations throughout the sea.
Famz Pirates Codes List (Updated)
WEEKLY17
DAILY14JUNEX10
DAILY09JUNEX3
WEEKLY10
WEEKLY08
WEEKLY07
DAILY13APRILX4
DAILY5APRILX3
DAILY2APRILX10
WEEKLY06
DAILY24MARX5
WEEKLY05X2
DAILY19MAR
DAILY14MARX3
DAILY1011MAR
DAILY9MARX2
WEEKLY03
DAILY2MARX5
DAILY28FEB
WEEKLY02
DAILY2425FEB
DAILY23FEB
DAILY22FEB
WEEKLY01
DAILY19FEB
DAILY18FEB
DAILY17FEB
NEWBIEV2
NEWBIEV3
NEWBIEV4
BOOK10
Quick heads up – those codes we shared with you are going to expire soon. Hurry up, time is ticking and you better act fast.
Famz Pirates FAQs, Answered
How to redeem codes in the game?
A: Following these simple instructions will make redeeming codes in the game very easy for you.
Step1: Launch the game on your device and go to the player area.
Step2: Login to your account and select "Gift Code" option.
Step3: Once inside, select your server and enter all the codes.
Step4: Finally tap the "Confirm" button and your code will be automatically applied.
Step5: You can check your in-game inventory to claim the rewards that were unlocked.
Remember, Famz Pirates codes can only be redeemed once per account, so when it's used, it cannot be redeemed again. And don't forget that gift codes are like secret codes, they are case-sensitive, so keep an eye on the letter casing to make sure you are using the right one.
How to find more new codes?
A: To score some freebies, make sure to join the game's official Facebook, Discord, Twitter, or Reddit forums for any ongoing promos and giveaways. And, participating or winning the in-game events or tournaments can also earn you some special perks and premium goodies!
Apart from this list of codes, we are also updating the Battle Of Immortal codes & Rise of Ninja codes list regularly.
What do Famz Pirates gift codes do?
A: So basically, Famz Pirates gift codes are like secret codes that give you access to some premium items in the game. You know, things that regular players wouldn't have access to. You can beat the game like a pro by using all of these codes.
What to do if a code is broken?
A: Make sure the code was entered correctly before trying another code if yours isn't working. Double-check your capitalization since some codes are case-sensitive. Chances are you may have already used that code before. So it might not be redeemable in that situation, therefore you should look for another one.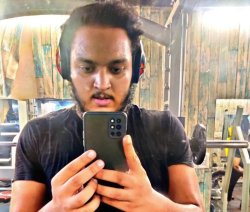 Latest posts by Amir Shiraz
(see all)