In Fate Goddess Awakening game, you play as a Detective who must travel to parallel worlds and gather agents to help you save the world from the Apocalypse. These agents are all special and possess a lot of powerful abilities.
So, your task is to choose your team wisely and strategically in order to be successful. To make it easy, this Fate Goddess Awakening tier list will help you to choose the best agents for your team.
Here is a list of the best agents in Fate Goddess Awakening.
Fate Goddess Awakening tier list: Our best character recommendations
We have ranked every single character in the game currently available below from the strongest to the weakest. This list will help you choose the best agents for your team, especially if you are new to the game and want to get a head start.
S tier
A tier
B tier
Hephaestus
Demeter
Dionysus
C tier
The best character in the current meta
Apollo is both a strong and flexible agent capable of buffing partners, healing those who are wounded, and dealing serious damage to enemies. He is also an excellent archer, making him a valuable member of a team.
Here are some of the reasons why Apollo is the best character in the current meta:
Due to his high level of durability and an array of skills, Apollo is able to cause damage to opponents without risking himself. For instance, he can use his Sun Ray ability to launch an extremely powerful light beam at enemies from a distance, and he can use his Sunburst ability to set off a huge explosion that harms anyone who is nearby.
Apollo is fully capable of enduring and delivering damage by himself. Because of this, he is highly mobile and can be deployed in several team combinations.
His damage output is extremely high, and he can serve as the team's primary DPS in a number of setups. He performs well on teams that prioritize doing attack from a distance.
So, this would be all in this post on the Fate Goddess Awakening tier list guide.
Before you go, check out our tier list section for more similar content. We just uploaded the latest Danmachi Battle Chronicle Adventurer tier list and Among Heroes Fantasy Samkok tier list.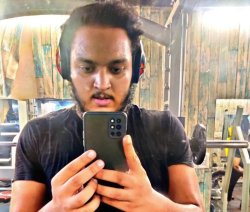 Latest posts by Amir Shiraz
(see all)