You can unleash your inner monster tamer with these active Pet Tamer Evolve Journey codes, giving you plenty of Gems, Gold, and other valuable in-game perks.
As of December 2023, these codes remain active, helping you to upgrade your pets and defeat bosses. So, embrace the journey and harness the power of these codes to reign supreme as the ultimate Pet Tamer!
Pet Tamer Evolve Journey Codes – Official & Verified
MondayGift1204 ((new!))
MondayGift1127
MondayGift1120
GiftFromAMPAS
GiftFromAsh
GiftFromMisty
GiftFromBrock
DROAKSGIFT
NEWBIEGIFT4U
TTFL666
TTFL888
Pet Tamer Evolve Journey FAQs
How do I apply codes?
To get free loot from these codes, follow these steps:
Open the game on the phone.
Tap on Settings picture.
Tap on the Gift Code button.
Type in the code in the box.
Tap on the Submit button.
You will get free loot.
Note: Use the codes quickly because they will not work after a while.
When will new gift codes become available?
This is a hard question. I'm not sure because the game developers don't announce when new code is released. However, let me tell you this: Major updates, holidays, and birthdays are typically the days when new code is released.
Thus, keep an eye on the game's website and social media if you want new Pet Tamer Evolve Journey codes. On top of that, remember to return here frequently. My goal is to maintain the most recent codes on this list.
New promo codes: Maritime Mystery gift codes | Dragon Realms Era of Adventure codes | Tales of Gallant gift codes | Tales of Neverland codes | For Piece The Great Voyage gift codes | Hero Battle Assemble gift codes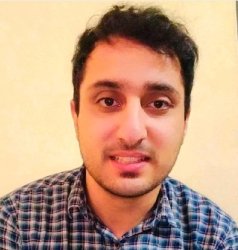 Latest posts by Oman Bilal
(see all)