Ready for a maritime adventure like no other? Maritime Mystery, released by St Night Game, is the hottest new pirate mobile game on the seven seas, and it's filled with treasure, danger, and excitement. But what's a pirate adventure without a bit of extra swag? That's where Maritime Mystery gift codes come in.
With the help of these codes, you can gain access to priceless loot including weapon crates, ship parts, and coins, making you the most fearful pirate on the high seas.
We'll publish every operational Maritime Mystery code for you to find here.
Maritime Mystery Codes List: Working Today
SETSU
OP666
OP777
OP888
ONEPIECE11
VIP666
VIP888
LUFFY
ONEPIECE
ACE
Op6
Op7
Op8
Free5star
Freessr
Zero
Uta
Red
HAPPY666
LUCK888
GOOD999
HAPPY888
Onepiece33
Onepiece22
ONEPIECE888
202310JOKER
PK888
ONEPIECE777
Epicsummon50
Maritime Mystery FAQs
How do I apply codes?
To benefit from the codes and receive plenty of perks, follow the instructions listed below:
Simply launch the game on your smartphone and tap the Avatar symbol.
From there, tap on Redeem Code button.
Simply input your code in the text box and hit Submit option.
Your code will be redeemed and you will get the rewards.
When will new Maritime Mystery gift codes become available?
This is a hard question. I'm not sure because the game developers don't announce when new code is released. However, let me tell you this: major updates, holidays, and birthdays are typically the days when new code is released.
Thus, keep an eye on the game's website and social media if you want new Maritime Mystery codes. On top of that, remember to return here frequently. My goal is to maintain the most recent codes on this list.
Bonus Tip: Use your gift codes for the Maritime Mystery game right away because they expire soon!
More new promo codes: Dungeon Hunter 6 gift codes | Nindo Endless Hero gift codes | New World Straw Hat Legend gift codes | Tales of Gallant gift codes | Tales of Neverland codes | For Piece The Great Voyage gift codes | Dragon Realms Era of Adventure codes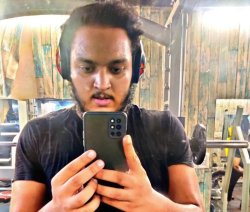 Latest posts by Amir Shiraz
(see all)