Looking for a more exclusive and controlled Roblox experience? Project Mugetsu Private Server Codes & Links might just be the perfect solution for you. These servers are perfect for those who want to avoid the chaos and competition of public servers and instead enjoy a more personalized and controlled environment with their friends.
Now, let's find out all the available private servers for Project Mugetsu game!
Project Mugetsu Private Servers List
By joining these private servers, you get to experience a different side of Roblox gameplay that is only available to a select few. You can discover new territories, experiment with numerous gameplay modes, and engage in limited-time events and challenges that are not usually present in public servers.
Below, you will find an updated list of private server links for Project Mugetsu Roblox game. Remember that after joining, you will be expected to abide by certain rules on each server. These include refraining from scamming, cheating, engaging in PvP without consent/permission, as well as avoiding kill stealing.
All Project Mugetsu Private Servers
Here are all the available Project Mugetsu Private Servers that you can join today:
pn1q11hr
u4FZ3L2q
cFDtc7hP
urHgFidx
52WP6qaZ
Hf2FYcI2
URUBn1rm
grhwbCkW
hfDQrS1S
UtpooDpU
2misbdU6
hJson1Ym
UXVKTNyl
CotbrxRp
hkCHya2s
v7MVekJP
B1OJbcUO
Hlma7AmG
vC4LAEEf
5DhHCGjJ
HtKez4kf
VEtRfAEZ
0gb7byFu
HwJ22Btv
vh2htDXg
5SfXXgpI
hyS3hf21
VIRCom9W
GZeh663k
hZfKiv3P
Vl1WlkDI
H8Zcaozm
hZK0b0U8
VoLyx9KH
DzzprnH3
HZqJATsK
VRTnocsx
G1QOJVdm
I1fHOl00
vuSt8f7c
dANkwPJI
i38j0ApF
VXEwOtC2
F7e91OQz
i9yYpX9C
VXriTFCE
0tAeytXT
IBSqfcky
VxYmGTIO
f1J4d92S
iFktzngZ
vz5i1zrp
E22cmfAc
iKyhnHNh
w8sdn1Ss
2LcKsjXa
iLC6oUoH
WACvGNke
f4JyQBS4
IpXmxisn
wEheXxPi
EUoCDPsW
ITJA3ry8
wiK2GzsM
fXl6gfYU
IuoYLWGM
WppD3vb6
DpH43MTD
IWBpT6Op
wTQWKWcV
efjszdIw
iXm5YVb3
WyEYmHqY
1fH6Hzey
j6DeyWN3
xiUOMUGh
F2nJtpBA
j6WFR9wR
xJ6mp90z
11bIGaQZ
jaiYd1nt
XO42jIOf
2D4KvFy1
jd8OEgp9
xs0dZ821
FZIgdpdf
JKquQLvi
XwfI8ggo
fushrHTD
jnVXl9UJ
yaiVVpHq
71brZvCT
Jp84c27q
YgAM5jTy
daNENRjU
jqvXGS1o
yo4Le1lG
3w9xwnAC
jsCl7EMb
Yxvd9VuH
1opPbytO
jV4ayrOz
YyzVbfIw
dDOHQOWi
jXTVb3d5
zGV4CdZN
fnAjZpp7
K59roAWQ
zh3retw3
7eBxMaOg
Kcc0GIJt
Zi9GJ5qA
cgdXAIbQ
kEiqVmLa
ZMMUzOII
cE7wY81l
KkBktSk7
ZNck61ql
fAM5pbYM
kN3uiZyc
znsWIB0J
coXBD4XT
kOa7YDYq
zp7kboWY
DabRHf8l
KV4SsFW9
ZPfJChmX
eTJ1t1q0
ladWzdZl
ZPpbhuDl
2qrIvMEK
laTi5NNr
Bqg6Ijk1
lb6yByji
cQwzxPaD
LB9tj9oZ
8T0TZENi
lCLODJHG
DCrH9aec
Lh7TZFyO
7YDT5iwx
lN2RXjmS
b9kIp356
lN7jtNgZ
BiyIv950
lnsbNBhk
bzLJF7XD
Lxe5REBq
1etcqCIg
Ma4LJqez
DC371jdi
mDm5rKBr
BFod8xMv
mf1EmUgW
9dAi0iPH
Project Mugetsu Private Server FAQ's
Q: How do I join a private server?
A: A URL to the server or an invitation from the owner is required to join a private server. Once you have that, click on the invitation to join the private server.
Q: Do I need Robux to create a private server?
A: Yes, creating a private server requires Robux. The cost is determined by how long it lasts and how many participants you wish to invite.
Q: Can I customize my private server?
A: Absolutely, you can alter your private server's features by altering the game's settings, adding or removing people, and establishing restrictions and regulations.
That's all the information you need on Project Mugetsu Private Servers. We will update you and add new links to the list as they become public. You won't have to worry about looking for them elsewhere; simply check this page frequently for the most recent updates.
Check out similar Project Mugetsu content: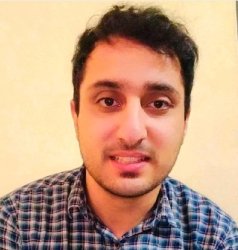 Latest posts by Oman Bilal
(see all)