Hey there! If you're looking to dominate in Project Mugetsu's, then you need to know which clans are the best. That's why I've put together a Project Mugetsu tier list guide of the top clans in the game, ranked from S to C.
I have used rarity as a guide to create this tier list, as it usually correlates with quality. When you spin for a race, you'll have a 0.1% shot at getting a War Power, 1% chance at a Mythic, 4% chance at a Legendary, 10% chance for a Rare, 25% chance for an Uncommon, and a 60% chance for a common.
So, let's delve into the Project Mugetsu Clans tier list guide and find out which ones are worth your time!
Roblox Project Mugetsu Tier List Wiki
Starting off our Project Mugetsu tier list guide with a bang, we have the S-tier clans.
Project Mugetsu (S-Tier Clans)
Kurosaki (War Power)
Urahara (War Power)
Kyoraku (Mythic)
Uryu (Mythic)
Kuchiki (Mythic)
Yamamoto (Mythic)
Project Mugetsu (A-Tier Clans)
Moving on to the A-tier clans in our Project Mugetsu tier list.
Ichimaru (Legendary)
Shihoin (Legendary)
Unohana (Legendary)
Hitsugaya (Legendary)
Hisagi (Legendary)
Project Mugetsu (B-Tier Clans)
Now it's time to take a look at the B-tier clans in our Project Mugetsu tier list.
Hirako (Rare)
Iba (Rare)
Amagi (Rare)
Sarugaki (Rare)
Valkyrie (Rare)
Kira (Rare)
Ushoda (Rare)
Project Mugetsu (C-Tier Clans)
We have now arrived at the C-tier clans in our Project Mugetsu tier list. Don't let their lower tier status discourage you, as these clans still have potential and can be effective in the right hands.
Inoue (Uncommon)
Dokugamine (Uncommon)
Shishigawara (Uncommon)
Yukio (Uncommon)
Kotetsu (Uncommon)
Muguruma (Uncommon)
Yadomaru (Uncommon)
Sado (Uncommon)
Ginjo (Uncommon)
Kutsuzawa (Uncommon)
Tsukishima (Uncommon)
Also – Project Mugetsu Resurrection Tier List, Project Mugetsu Scripts & Project Mugetsu Private Servers
If you're trying to lead in Project Mugetsu, you can't just rely on picking an S-tier clan. It's also about how well you understand and use their abilities in the game.
But, you don't have to stress too much about this tier list. The developers of Project Mugetsu are always working hard to add new clan updates to the game. So, keep a watch out for any updates or changes that could affect these clans' rankings.
For similar Roblox tier list – check out Voxlblade Race Tier List wiki page.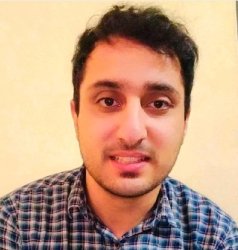 Latest posts by Oman Bilal
(see all)