Hey there! I have an amazing news to share with you. The Style Showdown game is now openly available on Roblox. And to help you get better at the game, I've made a Roblox Style Showdown tier list that ranks all the Items, Item Skins, and Cosmetics in the game.
Developed by "Luck & Pluck Studios", Style Showdown is a fun game in which you can gather items and find memory discs for special abilities. There is also a storyline with quests and unlockable levels. Different specs require specific items, and you can trade, store, or give items. The main aim is to explore the world, gather items, and obtain special abilities called "specs".
Roblox Style Showdown Tier List – Best Items
TIER S
Golden Disc
Ribcage of The Saint's Corpse
Heart of The Saint's Corpse
Farmer's Scythe
Six Pistols
Pluck
TIER A
Bisento
Key of Jumbo
Broken Disc
TIER B
Boxing Gloves
Arrow Hilt
Right Boxing Glove
Left Boxing Glove
TIER C
Red Candy
Blue Candy
Purple Candy
TIER D
Related reads – Final Tower Defense tier list
Roblox Style Showdown Tier List – Best Item Skins
TIER S
Santa Kitetsu
Golden Shovel
World Ender
TIER A
Alternate Excalibur
Kikoku
TIER B
Sword's of Babylon
Kizaru's Sword
Telamon's Sword
TIER C
Excalibur
Leaky Eye Luca's Shovel
Sandai Kitetsu
TIER D
Roblox Style Showdown Tier List – Best Cosmetics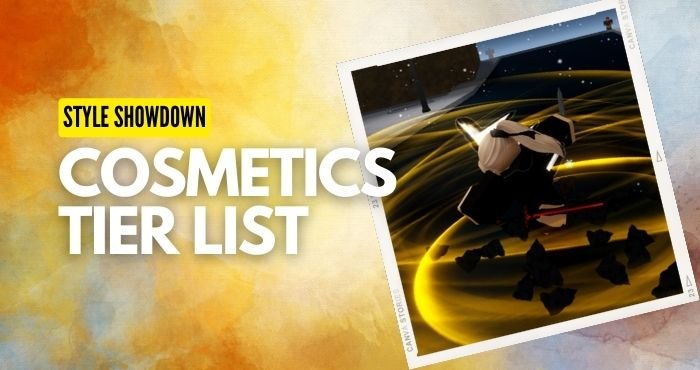 TIER S
TIER A
Demon
Earthmon
Airmon
Demon Scythe
Neo Saitama
TIER B
Golden Guru Guru no Mi
Glitched Dark
Galactic Dark
TIER C
Maga Mogian Griddy
Mega Mug Deluxe
DIO's Hair
Dio Brando's Hair
TIER D
Jotaro Kujo's Hair
Diavolo's Hair
Josuke's Hair
Narancia's Hair
Beani
Doug Dim's Hat
Stone Free Shades
TIER E
Cookie
Baseball Cap
Nerd Glasses
Similar read – Fairy Tail Magic Era Tier List
Style Showdown Tier List FAQ's
Which is the best item in the game?
A: Golden Disc is the highly recommended item in the game. It is a really rare type of disc, when used, the disc has a chance to give the you a Legendary or Mythical Cosmetic.
Which is the best skin in the game?
A: Santa Kitetsu, a skin for Pluck is the best skin. It can be obtained from Chests and Arcade. The sword belongs to Zoro from One Piece. This skin became unobtainable due to a spelling mistake (Santa) and is the game's first unobtainable.
Which is the best cosmetics item in the game?
A: Golden Pluck, a Skin for Pluck obtained with a very low chance by rolling a cosmetic from the NPC named "Sabib" is the top ranking cosmetics item in the game.
---
What are your thoughts on our Style Showdown tier list? Please leave your opinions below!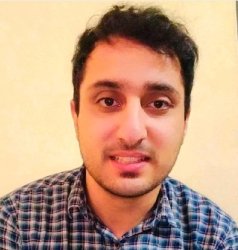 Latest posts by Oman Bilal
(see all)