I totally get how annoying it can be to hunt for the latest Tales of Dragon codes. But worry not, because I've got your back! I've gone on a wild hunt, leaving no stone unturned, just to bring you the latest batch of active gift codes for Tales of Dragon in December 2023.
With these special codes, you'll unlock exclusive gems that will make your adventures even more fun. And let's not forget about the rare swords and unique hero outfits that await you.
Benefits of Tales of Dragon Gift Codes
Boosting your progression: These codes will offer you resources and experience boosts that help you level up faster and progress more quickly.
Discovering Hidden Content: You will unlock hidden content within the game. I have personally stumbled upon secret quests and discovered hidden areas that I never would have found otherwise.
Unlocking Exclusive Accessories: By redeeming the Tales of Dragon gift codes, you'll gain access to unique accessories and unlock special gear for your hero.
Tales of Dragon Codes List
DRAMMO – Gives Beach Goggles!
DRA777 – Gives Gems & other perks!
DRAGON – Gives free gems!
Redeeming Tales of Dragon Coupon Codes
You must follow the instructions that I have given below in order to redeem codes successfully:
Tap on the X-Legend Bubble icon on your mobile screen.
Then, tap on the Gift Code option on the new screen.
After that, an empty text box will appear on your screen.
Enter any of the codes given here in the empty text box.
Finally, tap on Redeem to collect your free rewards.
Key Points to Remember
Account Binding: Connect your account to Facebook, Google, or Twitter to ensure you receive those benefits. You will be unable to redeem any codes if you play as a guest.
Expiry Dates: Remember that whatever is useful has an expiration date. Tales of Dragon redeem codes are no exception. Each code has an expiration date after which you will be unable to unlock the benefits.
Case Sensitivity: Pay close attention to the specifics because codes are case sensitive. I found uppercase and lowercase letters very important in this game.
About Tales of Dragon – Fantasy RPG
Tales of Dragon is a MMORPG set in a world of powerful dragons. You will not have to tackle the trials alone in this game. You can go on quests with your friends, defeating enemies and taking on enormous dragon bosses.
Not to mention the charming and devoted pets you will encounter on the route. These friends will accompany you on your journey, exploring the mystical territories and bringing a touch of charm to your experiences.
Do you need more codes to redeem in mobile games? Have a look at my My Hero Ultra Smash codes, Four Emperors Combat codes, Inariel Legend Dragon Hunt codes, Voyage The Grand Fleet codes, Tailed Demon Slayer RISE codes, Battle of Elf codes list.
Remember to give us a thumbs up on Facebook and keep up with the current news by following us on Pinterest, Reddit, and Twitter. We'd love to keep you in the loop with our exciting new content.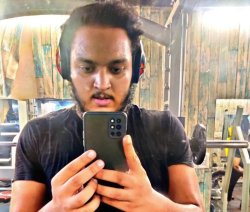 Latest posts by Amir Shiraz
(see all)