Hey, good news! Wild Hearts just dropped on Steam. So, if you want to level up your game and get ahead of others, we have got the definitive Wild Hearts weapons tier list ready for you today.
Published by "Electronic Arts", WILD HEARTS is a cool hunting game developed for PC with a twist. You will be fighting against fierce beasts who are super-powered with nature magic. But you will be using your high-tech weapons defeat all of them with ease. You can either play solo or team up with your buds for a seamless co-op experience.
In this Wild Hearts tier list and guide, we've analysed the top weapons based on their overall power to help you quickly fight those deadly beasts.
Wild Hearts Tier List – Best Weapons
We aim to maintain this tier list updated, and any changes made as a result of updates or patches will be mentioned accordingly.
S Tier Weapons
Karakuri Staff – It is a melee weapon that can morph into different forms for different attack patterns. Very easy to use, and it's damage type is slashing.
A Tier Weapons
Karakuri Katana – Great for beginners as it is quick, does slashing damage, and has a good balance of speed, damage, and utility.
Claw Blades – Can perform quick and evasive attacks by swinging about on ropes and delivering aerial assaults. It mainly does slashing damage but requires a medium degree of skill.
Bow – It is a long-range weapon that can fire both Otoya detonators and Haya bombs as arrows. High level of skills is necessary to use it properly against enemies.
B Tier Weapons
Bladed Wagasa – It pierces enemies but takes a medium skill level to use. Its parry ability can stop any incoming strike, making it good for defenses.
Nodachi – One of few Swords in the game with a mix of quick and slow strikes. Can do slashing damage and has many combo variations. It's special attack drains stamina and deals high damage called Planted Iai Stance.
Maul – It is a powerful blunt weapon that requires careful use due to its slow speed. Fighting style mainly involves heavy, escalating smashes to the enemy.
C Tier Weapons
Hand Cannon – Only weapon in the game which is very hard to use. It does blunt damage and requires you to constantly manage heat, ammo, and Ki Bases.
Also see the new Valiant Force 2 Tier List
Which is the best weapon in Wild Hearts?
The Karakuri Staff is the best weapon in Wild Hearts since it has four forms for versatility and can attack rapidly and deal massive damage when charged. But to use it properly, you need high skill and experience.
We suggest simple-to-use Katana or Nodachi as beginner weapons. They are durable and flexible, particularly when used in combination with Karakuri structures. However, given to its slower attacks, the Nodachi may require precise timing and vigilance from your end.
Final Words
Our Wild Hearts weapons tier list and guide was curated by analyzing the overall battle effectiveness of each weapon in the game. We took into consideration factors such as damage output, attack speed, versatility, ease of use, and special abilities. We also factored in the skill level required to use each weapon effectively.
Our goal was to provide a comprehensive Wild Hearts weapons guide that would help players choose the best weapons for their playstyle and skill level. We plan to keep the tier list updated as the game evolves with any changes made as a result of updates or patches mentioned accordingly.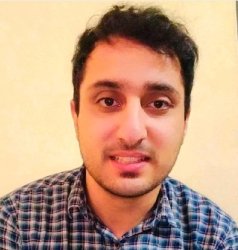 Latest posts by Oman Bilal
(see all)