Hey there! I want to share an exciting news with you today. The long-awaited Valiant Force 2 game has now been released on both Android and iOS devices. I'm here to help you enhance your gameplay so that you may remain ahead of other players. For that I have curated a comprehensive Valiant Force 2 Heroes tier list that ranks all the heroes in the game from SS-tier to D-tier.
Published by "XII Braves PTE LTD", Valiant Force 2 follows the story of Elise Arkwright, Felix Vulcan, and Maeve Astraea as they face dangerous enemies in a bid to bring peace and stability back to the realm of Arathos. It features a diverse range of heroes that you can summon and personalize according to your liking. You can also take part in early access in-game events to earn exclusive bonus rewards, thus making it the perfect time to play!
That being said! Let us now get started with this Valiant Force 2 guide.
Valiant Force 2 Heroes Tier List
Here is mu updated Valiant Force tier list:-
| | |
| --- | --- |
| Tier Rank | Hero Name |
| SS-tier | Kazane, Esteria, Elise, Felix |
| S-tier | Vincent, Altima, Miu, Emilia |
| A-tier | Jenny, Izumi, Raegar, Rhea, Eden, Kahuna, Cybella, Madeleine, Drake |
| B-tier | Hinata, Victoria, Verdans, Faye, Valerie, Ronan, Eliza, Teresa |
| C-tier | Reiner, Nadia, Kai, Tess |
| D-tier | Zedda, Taegan |
I know that you may have questions and doubts regarding the Valiant Force 2 tier list that I have created. So, I have answered some commonly asked questions that will help you better understand this tier list. I have tried by best to cover all the major questions.
However, if all your doubts were not cleared, you can ask them in the comments section. I will be happy to provide you with the answers. Let's get started now!
Also see the new Wild Hearts Weapons Tier List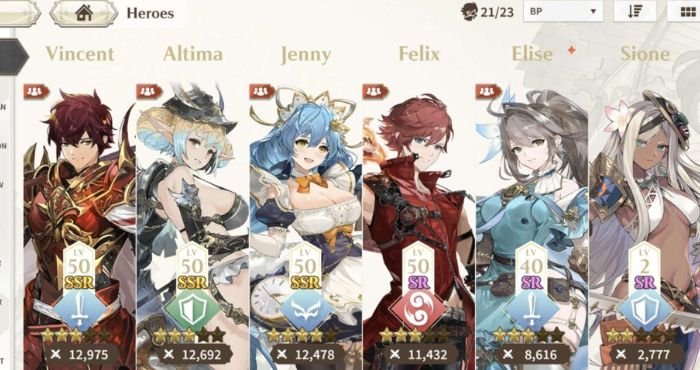 FAQs, Answered
Q: What is a tier list in Valiant Force 2?
A: A tier list is a ranking of the heroes in the game according to their strength and viability in the game's various modes.
Q: How can I use the Valiant Force 2 Heroes Tier List?
A: The tier list can be used as a reference while choosing heroes for your team. Higher tier heroes are typically more powerful and viable than heroes in lower levels.
Q: Is the tier list updated regularly?
A: Yes, we make sure to update this tier list to reflect any changes in the game's meta or the introduction of new heroes.
Q: How were the heroes in the tier list ranked?
A: I have taken in consideration all the game heroes' PvP and PvE performances when ranking them in this Valiant Force 2 tier list.
Q: Can I still use heroes in the lower tiers?
A: You can still use heroes at the lower ranks, especially if they fit your playstyle or team's composition. I have created this tier list just as my personal suggestion to you; it is not a set of unbending rules.
Also see: King Of Fighters Survival City Tier List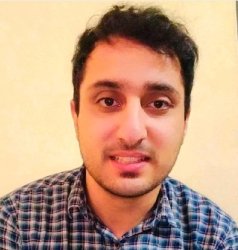 Latest posts by Oman Bilal
(see all)