Arcane Guardians is filled with battles and challenges. But, the journey to becoming an invincible warrior can be long and arduous. That's why I'm here to provide you with a solution.
Arcane Guardians codes are the gateway to unlocking rare and legendary items, including resources, exclusive gear, and special abilities. To bring you a complete list of codes available, I've spent a lot of time searching the internet, sifting through forums, and talking with other Arcane Guardians players.
So, keep scrolling to find all the Arcane Guardians gift codes that are working in December 2023.
Other popular codes — Rise Of Saiyan gift codes | Five Emperors Battle gift codes | Starlight Quest gift codes | Plunder Realm codes | Brave Forward Magic World gift codes | Diminutive Hero's Odyssey gift codes | Ark Re Code codes
Arcane Guardians Codes List
Redeem the following Arcane Guardians codes to unlock Ancient Coins, Red Soul Card Shard, Purple Gems, and other premium loot.
Frequently Asked Questions
What is the main aim of this game?
Arcane Guardians released by Dream Crafters is a thrilling MMO world brimming with adrenaline-pumping battles, where you'll forge your path to greatness.
Your main is to join a powerful guild, learn legendary powers, conquer dungeons, and defeat monsters in epic multiplayer raids. Forge friendships, create unforgettable memories, and become an unbeatable warrior!
How to redeem Arcane Guardians gift codes?
Redeeming these Arcane Guardians gift codes is really easy. You only need to do the following:
Launch the game on your mobile
When you load the game, tap the Settings icon and then the Gift Code option
After that, tap the Redeem button
One by one, enter or paste the codes to redeem them.
How do I verify if a coupon code is real?
Not being able to use a coupon code is very annoying. Since I play games as well, I understand how crucial it is to obtain the verified codes. Here's what I do to make sure you always get the best active Arcane Guardians coupon code:
I test all of them: Before I share any of the coupon codes with you, I personally test each one.
I publish FAST: When I find a new coupon code, I publish it as quickly as possible. I know that some codes expire, so I don't want to waste any time getting them to you.
I don't steal: Some other websites steal coupon codes from my website, but I don't do that. I only share Arcane Guardians codes from official sources, such as the official website and social media channels.
I hope you found this list useful. Please feel free to leave your feedback in the comment section below.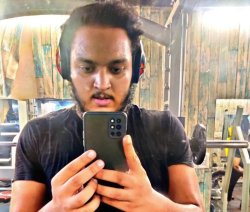 Latest posts by Amir Shiraz
(see all)