On the hunt for the updated Auto Battles Online tier list to match the current meta? Well, you've landed in just the spot!
I've been grinding away at this game for more than a month now, so I reckon I've got the knack of it. Here in this guide, I'm all set to spill the beans on the best heroes in the game.
So, without ado let's get started!
Auto Battles Online Idle RPG tier list – Key Ranking Factors
Here are some factors that I considered when creating the Auto Battles Online Idle RPG tier list:
Base stats: This includes the hero's health, attack, defense, and speed. Heroes with higher base stats will generally be stronger than heroes with lower base stats.
Abilities: Each hero has a unique set of abilities that can be used in battle. Some abilities are more powerful than others, and some are more versatile. Heroes with powerful and versatile abilities will generally be ranked higher than heroes with weak or niche abilities.
Synergies: Some heroes work better together than others. For example, a hero that can buff the attack of other heroes will be more valuable if paired with a hero that has high attack damage. Heroes with good synergies will generally be ranked higher than heroes that don't synergize well with others.
Auto Battles Online tier list – Best hero guide
I recommend using this Auto Battles Online tier list as a starting point, the best way to find the best heroes for you is to try them out and see how they perform.
SS tier
Constant
Lucky
Gingle
Remus
S tier
Arachne
Brynhildr
Nikola Tesla
A tier
Aphrodite
Hercules
Greyworm
Guan Yu
B tier
Hou Yi
Uncle Sam
Santa
Easter Bunny
Heimdall
C tier
Robin Hood
Bloody Mary
Elfa
Leonidas
Cupid
The Nutcracker
Helsing
Zeus
Kronos
D tier
Chocolatier
Artemis
Grouch
Greenleaf
Lupin
The Hatter
Buddy
Atlas
Riddle
So, that's my tier list for the best heroes in Auto Battles Online Idle RPG game. If you're not sure where to start, I suggest focusing on the heroes ranked within the SS tier and S tier. These typically have the most outstanding choices of heroes.
Before you leave, check out our tier list section for more similar articles. There we just published the new Danmachi Battle Chronicle Adventurer tier list, Sword Chronicles Awaken tier list, and Code Geass Lost Stories KMF tier list.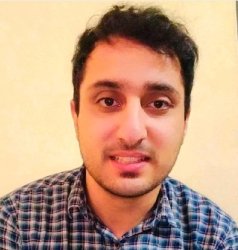 Latest posts by Oman Bilal
(see all)