In the Heian era, a brave young man sets out to save his family and friends. Friendship and courage guide his journey, but a dark force is awakening. Can he forge the strongest sword to save the world? Enter the world of Blade of Pillar game, where legendary heroes await.
In this game, you have to choose from hundreds of heroes with different factions, skills, and equipment's. Our Blade of Pillar tier list reveals the best characters, help you decide whether you should be picking a hero for your line-up or not.
On the other hand, if you're looking for other tier lists, try our Hyperdimension Fight Tier List, Cursed Bride A Gothic Fantasy Tier List & Crash Team Rumble Abilities Tier List for current meta.
Blade of Pillar Tier List Guide for December 2023
Based on their level of strength, we will split all the heroes into five separate tiers. The S-Tier is for the strongest heroes, with the others being split among the other tiers.
Blade of Pillar Hero Tier List – S Tier
Daki
Sabito
Sakonji
Shinobu – Academy
Tanjiro – Water Breathing
Tengen
Zenitsu – Sleep
Enmu Lower Rank One
Giyu – Academy
Gyutaro
Isouke
Rui Lower Rank Five
Blade of Pillar Hero Tier List – A Tier
Enmu
Nezuko – Academy
Nezuko – Oni
Rui
Sabito – Mask
Tamayo
Tanjiro – Dance
Zenitsu
Genya – Later
Inosuke – Mask
Kyojuro
Kyojuro – Fire Pillar
Makomo
Mitsuri
Muichiro
Blade of Pillar Hero Tier List – B Tier
Insuke – Academy
Nezuko – Child
Susamaru
Tanjiro – Training
Yahaba
Makomo – Mask
Blade of Pillar Tier List – C Tier
Genya
Goto
Oni Pawn
Yushiro
Blade of Pillar Hero Tier List – D Tier
Some Frequently Asked Questions
How is this Tier List created?
The Blade of Pillar tier list is created by evaluating various factors such as the hero's abilities, skills, faction, equipment, and overall performance in different game modes. These factors are considered to determine the hero's placement in the respective tier.
Is there a PvP mode in Blade of Pillar?
Yes, players can engage in thrilling PvP duels by challenging the arena. They will face off against other players and challengers. So consulting a character tier list becomes very essential.
Is this Tier List regularly updated?
Yes, we are periodically updating this list to reflect any changes in hero balancing, new hero releases, or general updates.
So, there you have it – that's our Blade of Pillar tier list for December 2023. Make sure to check back in the future for any changes.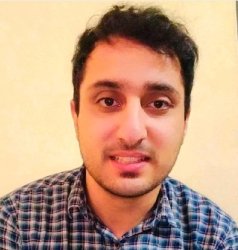 Latest posts by Oman Bilal
(see all)