I'm super stoked after getting my hands onto the new Crash Team Rumble game. After playing it for quite some time I thought to share my opinion about all the best character abilities. This game has been an absolute blast since its release, and I can't wait to hear your thoughts on the Crash Team Rumble Abilities tier list that I have created for you today.
The awesome online multiplayer game Crash Team Rumble was created by Toys for Bob and released by Activision. It's available on both the PlayStation 4 and PlayStation 5, as well as the Xbox One and Xbox Series X/S. It offers an amazing four-versus-four format that really amps up the competition.
The objective is to outwit and outscore the opponent side by collecting and depositing as much Wumpa Fruit as possible while blocking their efforts. It all comes down to strategy, teamwork, and, of course, those incredible character abilities!
Now, let's jump right into the Crash Team Rumble tier list.
Crash Team Rumble Abilities Tier List
The abilities are broken down into S-Tier, A-Tier, B-Tier, C-Tier, and D-Tier categories:
S-Tier:
Super Tailwhip – Dingodile: This ability is just insane! Dingodile turns into a tornado, wrecking everything in his path. It's perfect for blocking opponents and denying them from banking their Wumpa Fruit.
A-Tier:
Superslam – Crash: Who doesn't love the iconic belly-flop move? It's devastating and can temporarily flatten your opponents, leaving them defenseless.
Transform Shot – Cortex: Dr. Neo Cortex's Ray Gun transform shot turns opponents into harmless animals. It's great for setting up further attacks or making a quick escape.
B-Tier:
Gravity Slam – N. Tropy: Gracefully floats in the air before slamming into the ground, damaging and slowing down anyone in her path. It's a solid ability for both offence and defence.
Slime Monster – N. Brio: This ability summons a green slug to attack enemies. These monsters provide a temporary distraction, allowing Brio to make a getaway or transform into a stronger form.
Time Tethers – N. Tropy: Shoots a projectile that trips up opponents and knocks them backward. It's a useful skill, especially near edges where it can put opponents in a sticky situation.
C-Tier:
Transform – N. Brio: Transforms into a hulking mass, delivering powerful punches to opponents. It's a powerful attack but leaves him vulnerable without it.
Hookshot Dash – Tawna: Tawna can quickly cover a lot of ground by throwing her hook and pulling herself toward it. It's handy for escaping enemies or closing the gap with her target.
Heal Burger – Catbat: Toss a burger to recover health for themselves or teammates. It's a useful ability when on the move or under attack.
D-Tier:
Quantum Wall – Coco: Leads to conjure a temporary obstacle to separate herself from opponents. It's helpful for buying time to escape or bank Wumpa Fruit, but not as impactful as other abilities.
That's my Crash Team Rumble Abilities Tier List! Remember, this is just my take on things, and I'd love to hear your rankings and suggestions.
On the other hand, if you're looking for other tier lists, see our Inariel Legend Dragon Hunt Tier List, takt op. Symphony Tier List & Blade of Pillar Tier List for recent meta.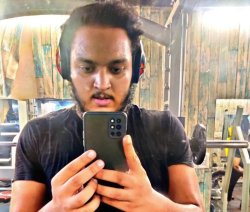 Latest posts by Amir Shiraz
(see all)