Today, I'm here to talk about the new and exciting Hyperdimension Fight game and discuss the fascinating topic of character tier lists. If you're unfamiliar, a Hyperdimension Fight tier list is essentially a grading system that categorizes characters depending on how effective they are in the game.
In this post, I'll be sharing with you the most up-to-date Hyperdimension Fight tier list. From S-tier (the greatest) to F-tier (the not-so-great), all the characters have undergone careful evaluation and categorization.
Without further delay, let's jump right into it!
Hyperdimension Fight Tier List
In this game, you'll encounter various competitive modes like tournaments and global battles, where you'll have the opportunity to showcase your heroes' abilities. This tier list will serve as your guide in selecting the best heroes for your team.
Feel free to share your thoughts on the tier list given above or provide any insights and strategies you have when it comes to building a powerful team in Hyperdimension Fight.
Commonly Asked Questions
What is Hyperdimension Fight?
Hyperdimension Fight is a brand-new game developed by XINSHENG GAMES – OLD where popular anime characters gather for intense battles. It offers an exciting opportunity to fight alongside your favorite IP characters!
What are the different PvE gameplays available in the game?
The game features a variety of PvE game modes. You can experience the Island Adventure, where you roll dice to move forward, explore the Looking-glass World to find the true path, and take part in mysterious investigations at the Detective Agency. Each gameplay mode comes with its own set of special rewards.
How can I join a guild?
You can join a guild by making using of the Guild Gathering feature. It offers various modes such as the Guild Boss Battle, Guild Tech, and the Resource Contest. These modes provide opportunities to compete for treasure and strengthen your bond with other guild members.
That's all for now. For a similar tier list – check out the newly updated Blade of Pillar tier list.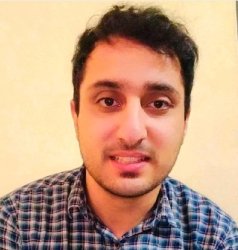 Latest posts by Oman Bilal
(see all)