Hey there! Feeling overwhelmed by a large roster of characters in Legend of Almia and can't decide which ones to recruit for your team? I feel you, it can be overwhelming with so many options out there. But fear not, because we're here to help you out with our very own Legend of Almia Tier List!
We know how crucial it is to have a winning team of mythical figures on your side to defeat the Black Dragon Nighold and prevent the doom of the Almia continent. And I can assure you that nothing is more fulfilling than watching your well selected team easily slaughter the opposition.
So, don't be confused about which characters to recruit. Our tier list can help you choose the best ones. Avoid scratching your head and use our guide instead.
Legend Of Almia Tier List
S Tier List
Jormungand
God of Life
Regulus
Raziei
Khaos
Dolores
Nu Wa
Mulan
A Tier List
Izayoi
Inanna
Gaia
Vivian
Cesare
Lily
Christline
Eleanor
Lillian
Guan Yu
Yuan
Miss Lee
Ganoderna
B Tier List
Victoria
Abaddon
Shun
Nephthys
Stheno
Barial
Lamia
Thor
C Tier List
Arkana
Wan'er
Ugarte
Amaimon
Manjusaka
Ramses
Kuchiki
Koizumi Niashi
Wukongg
Tao
Koizumi Maru
Ne Zha
Boya
Niyod
Sif
Mikhail
Minos
Euryale
Persephone
D Tier List
Abraham
Abdul
Sair
Rania
Luthien
Eros
Ansei
Also see – Unknown Knights Tier List & Survivor.io Evo Tier List
Legend Of Almia FAQ's, Answered
How to reroll in the game?
Here are the steps:
Downloading and installing the game is the first step in rerolling.
Next, complete the tutorial so that you can unlock the character summoning feature. Don't skip it just to rush into the game.
Claim your pre-registration rewards afterwards. Free rewards are always a good thing.
Then, summon a character and cross your fingers that you get what you want. If you don't, take a deep breath and uninstall your game before logging out.
You must now start over by creating a new account and going through the entire process. Continue doing this until you ultimately summon the hero of your dreams.
So don't give up and keep rerolling until you succeed! Good luck!
What is the Rogue-like mode in Legend of Almia?
The Rogue-like mode, also known as the Legion Labyrinth, is a gameplay mode that has a roguelike element. Players enter a maze filled with random rewards and mysterious treasures.
Do you have any questions about this Legends of Almia tier list? Do you think we ranked all the characters correctly? Did we forget to mention any important character? 
Let us know in the comments box below.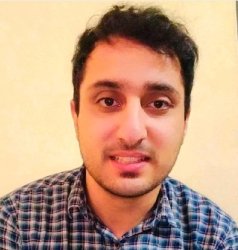 Latest posts by Oman Bilal
(see all)