Hey there! Feeling overwhelmed by a large roster of skill evolutions in Survivor.io and can't decide which ones to pick? I feel you, it can be overwhelming with so many options out there. But fear not, because we're here to help you out with our very own Survivor.io Evo Tier List!
Read on to find out all the best evolutions in the game.
Also read – Catch Emperor Fish in Survivor.io & Catch Megalodon in Survivor.io
Survivor.io Evo Tier List
First we will start this evolution tier list with standout evolutions that are highly recommended for players looking to dominate the game. Some skill evolutions are harder to obtain than others, and can involve finishing tasks or spending real money.
Still, with our Survivor.io Evolution tier list, you can get a better idea of which are worth your time and which should be avoided.
S Tier Evolutions
Supercell (Lightning Emitter + Energy Cube)
Lightning Emitter in Survivor.io can evolve into the Supercell with just an Energy Cube. The Supercell is a game changer because it deals crazy damage and has a larger area of effect, making it ideal for eliminating those pesky bosses.
In terms of firepower, the Supercell outperforms the Lightning Emitter. It can fire multiple bolts at once, giving a sense of a never-ending assault on the battlefield.
Inferno Bomb (Modular Mine + Molotov)
The Inferno Bomb is an upgraded version of the Modular Mine. One of the best skills in the game, it summons a ring of fire that deals constant damage for five seconds.
You can surround yourself with generated mines and essentially become invincible by standing in the canter of the ring.
Destroyer or Divine Destroyer (Type-A Drone + Type-B Drone + Medi-drone)
Destroyer can rain down destruction like no other skill. But, you'll need to start with the Type-A and Type-B drones in order to unlock this powerhouse. Also, to evolve into the Destroyer, you have to sacrifice a weapon slot.
Fuel Barrel (Molotov + Oil Bond)
It can be very effective in dealing damage, but with the correct upgrades, it may grow more powerful. The Molotov Cocktail can be upgraded to a Fuel Barrel by using Oil Bonds. The Fuel Barrel outperforms the Molotov by dealing more damage and having a broader area of impact.
A Tier Evolutions
Pressure Forcefield (Forcefield + Energy Drink)
The Forcefield evolution in Survivor.io requires the energy drink skill to upgrade to the Pressure Forcefield. This advanced version deals more damage and has a unique ability to slow down enemies that enter the field, reducing their speed by approximately half.
Magnetic Dart (Boomerang + Hi-Power Magnet)
To unlock the Magnetic Dart in your game you'll need to level up your Boomerang to level 5 and get the Hi Power Magnet to level 1. Once you've achieved that, the Magnetic Dart may appear as a skill choice during further skill selections.
The Magnetic Dart spirals out from your character, damaging a wide swath of enemies in its path.
Death Ray (Laser Launcher + Energy Cube)
Laser Launcher gets even better when it evolves into the Death Ray. To get this upgrade, you'll need to use the Energy Cube. The Death Ray shoots out in a spiraling, circular motion from your character and packs a much bigger punch than the original Laser Launcher.
Whistling Arrow (Drill Shot + Ammo Thruster)
The Drill Shot evolution can be upgraded to the Whistling Arrow by obtaining the Ammo Thruster skill. Once evolved, the Whistling Arrow spirals out from the player and causes heavy damage to any enemy it hits.
During boss battles, the arrow automatically targets the boss and attacks rapidly without you needing to do anything.
Sharkmaw Gun (RPG + HE Fuel)
You got to unlock the HE Fuel skill to evolve RPG into the Sharkmaw Gun. The Sharkmaw Gun has a wider area of effect than the RPG, and the missiles deals a serious damage, especially against bosses.
But, there's a catch – the missiles move slower and the timing of the shots can be tricky to get right.
Demon Blade (Katana + ronin Oyoroi)
To unlock the Demon Blade skill evolution you need to level up your Kattana to level 5 and your Ronin Oyoroi to level 1. Once you've done that, keep an eye out for the Demon Blade skill option in your future skill choices.
It's a killer upgrade that can give you a serious edge in the game, so make sure to prioritize unlocking it if you're a fan of close combat gameplay.
Also see – Legend Of Almia Tier List
B Tier Evolutions
Quantum Ball (Soccer Ball + Sports Shoes)
The Football/Soccer Ball evolution can be upgraded to the Quantum Ball with Sports Shoes/Sneakers. The Quantum Ball functions similarly to the original but with increased damage and multiple balls that split upon impact.
They also disappear and reappear simultaneously, making them harder for enemies to dodge.
Spirit Shuriken (Kunai + Koga Ninja Scroll)
To unlock the Spirit Shuriken, you need to level up your Kunai to level 5 and the Kings Ninja Scroll to level 1. Its unique ability to penetrate through shields and deal increased damage makes it a game-changer in certain situations.
C Tier Evolutions
Reaper (Revolver + Hi-Power Bullet)
To evolve the Revolver, you need the Hi Power Bullet skill, which upgrades the weapon into the Reaper. The Reaper is a powerful version of the Revolver that deals damage with increased accuracy.
Have any questions or thoughts about our Survivor.io Evo Tier List? Leave a comment below to share your feedback.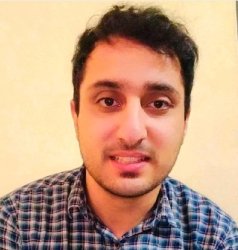 Latest posts by Oman Bilal
(see all)