I know the struggle of scouring the internet for the latest Origin of Six Paths codes. But worry not, because I've got your back! I've gone on an epic hunt, leaving no stone unturned, just to bring you the most up-to-date batch of active gift codes for Origin of Six Paths in December 2023.
These codes hold incredible power, granting you access to exclusive summon tickets and gold coins that will level up your experience.
So, get ready to wield mighty swords and don unique hero outfits that are only attainable through these codes.
Benefits of Origin of Six Paths Gift Codes
After using Origin of Six Paths code, I was able to unlock incredible features to improve my skills:
Progression Boosts: By using these special codes, I was able to obtain valuable resources and experience boosts that help me level up faster and make significant progress in the game.
Discovering Hidden Content: One of the most exciting aspects of the game is stumbling upon secret quests and hidden areas that I would have never found otherwise. It adds an element of mystery and exploration to the journey.
Unlocking Exclusive Accessories: Through redeeming the Origin of Six Paths gift codes, I gain access to unique accessories that not only enhance my hero's abilities but also add a touch of personalization. It's incredibly satisfying to equip my character with special gear that sets them apart from others.
Origin of Six Paths Codes List
Here is an active list of codes that I was able to redeem for premium rewards.
Ninja666
naruto8888
VIP999
VIP888
VIP666
KAGE999
NARUTOGG11
NARUTOGG22
NARUTOGG33
NARUTOGG44
CHAKRA77
hy520
Redeeming Origin of Six Paths Coupon Codes
You must follow the instructions that I have given below in order to redeem codes successfully:
Tap on the Avatar on your mobile screen.
Then, tap on the Settings and Pack Exchange option on the new screen.
After that, an empty text box will appear on your screen.
Enter any of the codes given here in the empty text box.
Finally, tap on Claim to collect your free rewards.
Key Points to Remember
Account Binding: Connect your account to Facebook, Google, or Twitter to ensure you receive those benefits. You will be unable to redeem any codes if you play as a guest.
Expiry Dates: Remember that whatever is useful has an expiration date. Origin of Six Paths redeem codes are no exception. Each code has an expiration date after which you will be unable to unlock the benefits.
Case Sensitivity: Pay close attention to the specifics because codes are case sensitive. I found uppercase and lowercase letters very important in this game.
About Origin of Six Paths
Origin of Six Paths is an exciting mobile game developed by Best Prime. It takes you on a journey to uncover ancient secrets, command armies, and conquer territories. You will gain incredible powers, master jutsu, and summon powerful creatures along the way.
The best part – Join forces with iconic anime characters, train together, and create unbeatable teams. Build your own village, recruit warriors, and grow your resources.
It's a unique game that combines lore, strategy, power, alliances, and village building experience for mobile gamers.
Do you need more codes to redeem in mobile games? Have a look at my Parallel Realms codes, My Hero Ultra Smash codes, Battle of Elf codes, Tales of Yokai codes, Voyage The Grand Fleet codes, Tales of Dragon codes list.
Remember to give us a thumbs up on Facebook and keep up with the current news by following us on Pinterest, Reddit, and Twitter. We'd love to keep you in the loop with our exciting new content.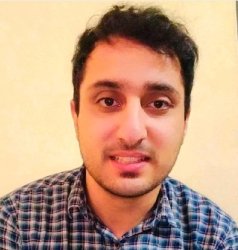 Latest posts by Oman Bilal
(see all)