Here you will find the updated Roblox Goofy Stands tier list for the current meta. Released by "@nembits", Goofy Stands is a popular Roblox game that blends some aspects of JoJo's Bizarre Adventure with a comic twist. The basic goal of this game is to gather a variety of hilarious and unique stands. The tone of the Goofy Stands game is lighthearted and funny, and it is intended to be enjoyed for its fun gameplay rather than its serious plot.
Goofy Stands has a huge community of active players on Roblox, so it's not surprise that some are curious about to know the top stands to use in the game. That is why we have decided to create a Goofy Stands tier list in which we have ranked the best stands as of the most recent update.
We updated our Goofy Stands tier list on the frequent basis. You can find the latest list below!
Roblox Goofy Stands Tier List
Goofy Stands – S Tier
Want to be the best in Goofy Stands? These S-tier stands are considered the strongest in the game, with abilities that give players an upper hand in the current game meta.
Secret Ohio Final Boss Skin
Goofy Stands – A Tier
A-tier stands are also excellent because they offer fascinating powers that can be used to quickly complete tasks. Additionally, they work well in the PVP game mode.
Quandale Angel
Super Peter Griffin
Gigafat Candy
Goofy Stands – B Tier
B-tier stands in Goofy Stands game may not be the best that you have seen, but they do have some unique qualities that could be useful in some situations.
Emo Peter Griffin
Disco Baller
Quandale Noob
Pikachu Ohio Final Boss
Cone Gigafat
Goofy Stands – C Tier
C-tier stands aren't that useful, but if you don't have any other stands in the Goofy Stands game, these will also work.
Baller
Gigafat
Quandale Dingle
Peter Griffin
Ohio Final Boss
Love Roblox? Also see: Undertale Timeline Reset Trello
Goofy Stands Tier List – Final Thoughts
This concludes our Roblox Goofy Stands tier list. We hope it streamlines your progression and improves your experience in general. Remember that this tier list is based merely our own opinion. If you have any other recommendations, do express them in the comments section.
But bear in mind that this list will periodically be updated to reflect modifications to the game. For the most recent updates, keep an eye on this page.
Goofy Stands – Frequently Asked Questions
What are the best stands in Goofy Stands?
In the world of Roblox's Goofy Stands, you have a plethora of options to choose from. However, only a select few stands truly shine in terms of their abilities and overall utility. From this tier list, Quandale Angel and Super Peter Griffin are the best stands in the game. Not only do they boast impressive powers, but they are also relatively easy to acquire within the game.
---
Did you enjoy our Goofy Stands tier list? Bookmark it!
Related content: Goofy Stands Trello Guide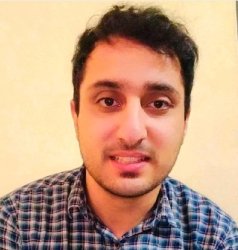 Latest posts by Oman Bilal
(see all)