Arm Wrestle Simulator is a popular Roblox game that revolves around exercising, arm wrestling, and collecting pets. In this comprehensive guide, we will provide you with an in-depth analysis of the Arm Wrestle Simulator tier list.
Whether you're a new player looking to get started or a seasoned pro aiming for the leaderboards, this guide will help you understand which pets are the best and why.
Also see – Arm Wrestle Simulator scripts
Introduction to the Arm Wrestle Simulator Tier List
The pet tier list categorizes pets based on their effectiveness and strength in the game. Pets in higher tiers generally provide greater boost numbers, leading to a powerful pet team, more efficient training, and arm wrestling results.
It's important to remember that obtaining some pets may require trading, joining the Discord server, or participating in limited-time events.
S-Tier Pets: Meta Units for the Top Spots
Hollow Dominus (Rarity: 0.1%)
Boost: x5000
Description: Hollow Dominus is the most powerful pet in Arm Wrestle Simulator, multiplying your boost number by a staggering 5000%. However, it's a limited-time holo event pet, making it extremely rare.
Ninja Kraken
Boost: x4500
Description: Ninja Kraken comes in second place and scales your boost numbers by 4500. It's an excellent option for those aiming to dominate the leaderboards.
A-Tier Pets: Best Picks for World 4
A-Tier pets are accessible once you reach World 4, and some of them are affordable despite their impressive stats.
Spark (Nuclear Egg Collection)
Boost: x1500
Description: Spark is part of the Nuclear Egg Collection and increases your boost numbers by 1500%. It's an efficient pet to have in your lineup.
Lumo Boxer (Nuclear Egg Collection)
Boost: x1200
Description: Another pet from the Nuclear Egg Collection, Lumo Boxer, multiplies your boost numbers by 1200%, making it a valuable addition to your team.
B-Tier Pets: Your Ticket to World 4
As you progress to World 4, B-Tier pets will be your key to success. While many options are available, we've highlighted some of the best ones for your consideration.
Proto (Atom Egg Collection)
Boost: x1000
Description: Obtain Proto through the Atom Egg collection in World 4. It can shoot up your boost factor by 1000%.
Raid 99 (Widget Egg Collection)
Boost: x700
Description: Raid 99, part of the Widget Egg collection in the Bunker World, can boost your numbers up to 700%.
C-Tier Pets: Effective Training Partners in World 3
When you enter World 3, C-Tier pets will become your go-to choices for efficient training and preparing to face the bosses.
Cutlass (Treasure Egg Collection)
Boost: x130%
Description: Cutlass is part of the Treasure Egg collection, providing a 130% increase to your overall training number.
Ascent (Clam Egg Collection)
Boost: x180%
Description: Ascent is from the Clam Egg collection in World 3. It offers a 180% boost to your training numbers.
D-Tier Pets: Stepping Stone to World 2
As you advance further into the game, D-Tier pets will help you make progress and win your first PVP fights.
Drifter (Ice Egg Collection)
Boost: x50%
Description: Drifter, obtained through the Ice Egg collection, is a common pet that scales your overall numbers up to 50%.
Rogue (Ice Egg Collection)
Boost: x70%
Description: Rogue is a rare pet from the Ice Egg collection in World 2, boosting your numbers by 70%.
E-Tier Pets: Hidden Gems for a Head start
While E-Tier pets may not offer the highest boost numbers, some of them can still give you a significant head start in the game.
Spooky (Blackhole Egg Collection)
Boost: x5%
Description: Spooky, part of the Blackhole Egg collection in the first world, increases your boost by 5%.
Orca (Crystal Egg Collection)
Boost: x10%
Description: Orca, a dolphin from the Crystal Egg Collection in the second world, can increase your overall boost numbers by up to 10%.
Also see – World of Aincrad tier list
Insights and Suggestions
Smart Pet Combos: Try out different pet combinations to make your boosts better. Some pets work well together, giving you even more benefits when you use them together.
Trade and Discord Community: Join in the trading within the Discord community to get rare and powerful pets. Talking with other players and offering fair trades can help you get pets that are hard to find.
Pet Events and Limited-Time Offers: Look out for special pet events and limited-time deals. These events sometimes introduce special and powerful pets, which can really upgrade your pet team.
Focus on Advancing Tiers: As you advance, try to upgrade your pets to higher tiers. Higher-tier pets have better boosts and will be important to finish tougher challenges later on.
Keep Training Regularly: Being consistent in Arm Wrestle Simulator is crucial. Train your pets often to make them stronger and increase your boosts. The more you train, the faster you'll get to new gyms and unlock higher-tier pets.
Join PVP Battles: Test your pet team's strength by joining PVP battles. This not only challenges your pets but also gives you experience and insights on how to improve your lineup.
Use Pet Enchantments: Think about enchanting your pets to make their stats even better. Enchantments can significantly improve a pet's overall abilities, making them more valuable.
Did you find this Arm Wrestle Simulator pet tier list helpful? If yes, give us a like and show your support in the comments below.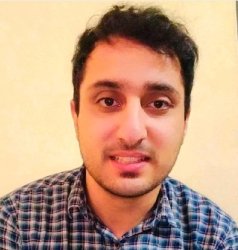 Latest posts by Oman Bilal
(see all)