Key Highlights:
YouTuber Battles Simulator is a fun Roblox game where you create & manage your own YouTube channel. Customize your content, gain subscribers, & compete with friends to become the ultimate YouTube sensation.
You can redeem YouTuber Battles Simulator codes to get premium items free of cost.
To redeem codes, launch the game, select Codes, then enter your code, & lastly click Redeem.
Some working codes are 100LIKES & more in the list below.
For finding new codes, you can bookmark this page & stay updated.
Want to get ahead in YouTuber Battles Simulator without spending a dime? Don't worry!
You don't need to waste your hard-earned Robux on in-game items. Instead, redeem YouTuber Battles Simulator codes!
These codes are released periodically during special limited UGC events, and they can give you a variety of rewards, such as:
XP boosts to help you level up faster
Avatar items to make your character look fly
In-game bucks to buy even more items
You can use these rewards to improve your character and get better items, all without spending a penny.
(And don't forget to check back here often, as we'll be updating this page with new codes as soon as they're released.)
Live list of YouTuber Battles Simulator codes
100LIKES
ImAGneUTWy
RELEASE
YouTuber Battles Simulator FAQs
Here are some of the most common questions people ask about Roblox YouTuber Battles Simulator, and I hope the answers will help you out:
How do I redeem YouTuber Battles Simulator coupon codes?
Redeeming coupon codes in YouTuber Battles Simulator is a simple process. Here are the steps:
Launch the YouTuber Battles Simulator game.
Click on the Codes button on the right side of the screen.
Enter the coupon code in the text box.
Click on the Redeem icon.
If the code is valid, you will receive your free perks instantly.
Here are some additional things to keep in mind when redeeming YouTuber Battles Simulator codes:
Codes in YouTuber Battles Simulator are case-sensitive, so make sure to enter them exactly as they are given.
Codes are likely to expire in a few days, so be sure to use them before they do.
Each code can only be used once per account, so check if you haven't redeemed them before.
How do I find YouTuber Battles Simulator codes?
YouTuber Battles Simulator code can be found on official channels, including the game's official Roblox page, developer's social media accounts, newsletters, and in-game announcements. Here are some reliable sources to stay updated on the latest code:
Official YouTuber Battles Simulator Roblox page: First, check the game's official Roblox page. They usually post new codes on the game's description.
Social Media Accounts: Follow dev's on the official YouTuber Battles Simulator Discord, Twitter, and Trello board. They often post codes there too.
Bookmark Clashiverse: Your best option would be to bookmark this page to get new codes daily.
How do we verify our promo codes?
We know how frustrating it is when promo codes don't work. That's why we're here to help you find the latest and most active YouTuber Battles Simulator promo codes that actually work.
Here's how we do it:
We have a community of gamers who test our codes: We ask our users to let us know if a code works or not. This feedback helps us weed out the duds and find the best codes.
We publish codes FAST: We find new codes every day and post them as soon as possible. We know that codes can expire quickly, so we don't waste any time getting them to you.
We only use official sources: We don't steal codes from other websites. We only use codes that we find on the game's official website and social media channels.
And there you have it! That's all the YouTuber Battles Simulator codes we've got for you today. Make sure to check back soon, we will be adding more codes as we find them.
P.S. If you're feeling really cheeky, you can even use the codes to get ahead of your friends. That way, you can show them who's boss in YouTuber Battles Simulator!
For more Roblox freebies, check out the latest list of Roblox game promo codes:
Did you find this list helpful? Leave your thoughts in the comments below! 👇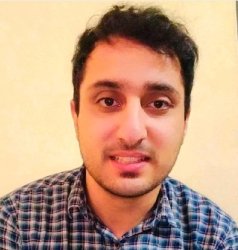 Latest posts by Oman Bilal
(see all)