If you're eager to learn how to catch the mighty Megalodon in Survivor.io, look no further.
In this guide, I'll be sharing the invaluable insights and experiences of the popular Survivor.io YouTuber, PlayMe.
So, let's jump right into it and uncover the secrets of reeling in this colossal beast!
How To Catch Megalodon in Survivor.io
To begin your quest for the Megalodon, you'll need to head over to the last location called distant MPS. It seems that your chances of hooking this colossal fish are higher if you cast your line during the nighttime hours.
PlayMe shared his experience of landing a big catch at 4 AM, proving that late-night fishing can indeed be fruitful.
Now, don't get discouraged if you catch a few smaller fish along the way. We're after the big one, remember? So, he suggests ignoring those moments and focusing on the big catches.
If you spend a couple of hours fishing in Survivor.io, you're bound to go through a lot of lures. But stay determined! It's time to reel in that legendary Megalodon.
Keep a keen eye out for the green icon followed by the red one. That's your signal that a sizable fish is on the line.
PlayMe's first notable catch was a hefty 12-kilogram fish, a remarkable achievement indeed. However, the ultimate goal remains the Megalodon, so he casts his line once more, hoping for the best.
The second attempt was quite a struggle for him, PlayMe thought he might have hooked the legendary Megalodon. The battle intensified as the creature fights back, making it clear that this won't be an easy feat.
Unfortunately, after reeling it out the catch turned out to be a different fish, not the Megalodon.
Undeterred, PlayMe gives it another shot. As the line tightens, the tension rises, and hope renews itself. The battle is fierce, but he holds on, determined to land the grand prize, the Megalodon.
With each passing moment, the fish comes closer to the surface. And finally, after an arduous struggle, he succeeds in reeling in the majestic Megalodon, weighing a staggering 172.8 kilograms. It's almost a record-breaking catch!
So, remember, if you want to increase your chances of catching Megalodon, fish during the nighttime.
And while you're at it, why not show some support for PlayMe by liking his Megalodon video and subscribing to his channel?
Looking for more Survivor.io content? Read our latest Survivor.io Evo Tier List and Emperor Fish catching guide.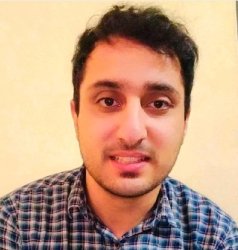 Latest posts by Oman Bilal
(see all)