It's time to reenter the world of the Roblox Grimace Race, and this time, obtaining the precious Emerald Crown is everything. As the name implies, Emerald Crown is as wonderful and attractive as the emerald gemstone itself.
So, get ready to learn the steps of claiming this beautiful UGC item.
The All-New Emerald Crown
This Emerald Crown is more than simply a piece of UGC item; it's proof of your racing talent. You must finish a sequence of missions that will take you through Candy Island, Hell Island, and Night Island in order to obtain it.
Wondering how to set foot on these mystical lands? Do not fear; we will shortly reveal how to access these islands in no time.
The Path to the Islands
To reach Candy Island, Hell Island, and Night Island, you'll need to master the art of rebirthing. It might seem complicated, but it is all about regeneration and growth.
Each island is unlocked as you achieve a specific number of rebirths. So, how do you gather these rebirths, you ask? Well, fear not, it's simpler than you might imagine.
Rebirthing is the act of using your wins earned from races to gain a fresh start, and in turn, earn more rewards. The more wins you accumulate, the more rebirths you can perform. To put it into perspective, each island requires a different number of rebirths to unlock.
For instance, Candy Island can be accessed with just one rebirth. The key is to keep racing, accumulating wins, and rebirthing to unlock these islands.
Accelerating Your Wins
But how do you amass wins at a rapid pace? Well, it's all about speeding through the stages and making the most of your races. The faster you complete stages, the more wins you'll accumulate.
Don't forget that the "Auto Run" feature on the top can be your best friend, helping you breeze through stages even when you're not actively racing.
Power-Ups and Codes
Don't pass up the chance to earn some amazing gifts to improve your game. One way is to play the game for a while and collect your free gifts. You can get a legendary Free OP Pet Pack by playing for 45 minutes, making your racing pets seem better than ever.
Additionally, by redeeming coupons, you can let out the full ability of your racing pets. You can advance through the stages more quickly by receiving pets with amazing speed due to these codes.
Maximizing Your Speed
Grab the Magma Egg – it's like a total game-changer with crazy speed and power. If you're eyeing that Emerald Crown, this is your ticket to zooming towards victory.
Oh, and don't sleep on event eggs, like the Pet Pack special. They could totally flip the game, hooking you up with pets that might just outshine your wildest goals.
There you have it! The ultimate guide to obtaining the dazzling Emerald Crown in Roblox Grimace Race. Remember, it's a journey, not a sprint.
For more Grimace Race guide, check out the latest list of Grimace Race Scripts and how to get the Corrupted Crown in Roblox Grimace Race guide.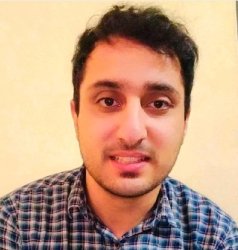 Latest posts by Oman Bilal
(see all)