In Fire Force Online, Augments will increase your flame power and give you access to amazing abilities. These valuables are even harder to acquire because they can only be won by winning turf wars.
Your ability to manipulate flames more effectively, improve your M1 and M2 strikes, and even add new passive abilities can all be accomplished via Augments.
In this Fire Force Online Augments guide we will cover all the Augments in the game helping you give your flames a completely different appearance as a Fire Soldier or Infernal, thus making you stand out on the battlefield.
Fire Force Online Augments Guide
Life Stealers Augment
It intensifies your flames, turning you you bright red in appearance. Further, it adds a helpful passive gain to your skills. You will receive a tiny bit of healing when you strike an enemy, allowing you to regain health while engaged in fight.
Azure Flame Augment
It gives a vibrant blue color to your flames, creating a mesmerizing display on the battlefield. Not only does it change the appearance of your fire, but it also inflicts continuous tick damage over time on your opponents.
Remarkably, when combined with thunder abilities, it transforms the lightning into striking purple bolts while retaining the same powerful effects.
Thunder Augment
It transforms your fire or lightning into a striking bright yellow color. Not only does it create an eye-catching spectacle, but it also gives you the power to deliver more electric blows to your opponents.
Detonation Augment
It marks the target it procs on and explodes after a brief delay of around 2 seconds. If the explosion hits you or another person, it may trigger again, causing a chain reaction. This augment can be blocked, and it gives your flames a vibrant dark red-orange color.
Poison Augment
It adds a unique effect to your attacks, creating a small AOE poison tornado that deals gradual damage over time. If triggered multiple times, the effect can stack, leading to a bright neon green glow in your flames.
In fact, the recent update added a brand-new Detonation Augment that wasn't previously available in the game has been updated in this list now.
It is evident that players have a very, very long time to look forward to more new updates. As more are announced, we'll update this Augments guide.
Before you leave, check out the current Fire Force Online codes, Fire Force Online scripts list, Fire Force Online clans tier list, Fire Force Online ability tier list, Fire Force Online ultimate guide, get Generation upgrades in Fire Force Online, Level Up Faster In Fire Force Online, and Fire Force Online abilities guide.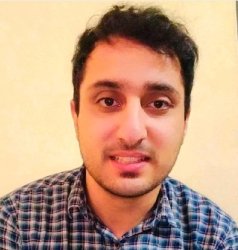 Latest posts by Oman Bilal
(see all)