I'll be showing you the best ways to level up faster in Fire Force Online game. I personally know a number of players who clearly don't understand how to level up in the game correctly.
As a result, I'll be offering a few strategies only for the Fire Force clan members in this guide that will make a big difference in their levelling experience.
Without further ado, let's begin!
What Not to Do
Let me tell you what not to do in the Fire Force Online game. If you are in the city and you're doing quests given by Old Lady, Crying Lady, Josiah, or taking to the civilians you're doing it wrong.
If you're a higher level than level five, then 99% of times you should not be doing these civilian quests with the blue exclamation marks. They aren't going to give you XP. You need to stop ASAP!
Those are mainly just to get good deeds or bad deeds, just so you can get Fire Force. So, don't waste your time on those missions.
The Right Way to Level Up
Steer clear of those chit-chat missions and instead, focus on the phone missions. Open up your phone with the "M" key, and you will see multiple missions on your screen.
Fire Force Base Missions
Head to the Fire Force Base and get to the second level. There, you'll find a helpful NPC girl by the name of Alloy. For the fire force peeps, this girl will reward you for your contribution to Fire Force every two hours with a massive $3,600 + XP.
PVP Missions
In each base, you'll also find mission boards on the walls. These are like PVP missions, so if you're tough and skilled, give them a go for faster XP boost. Some common missions that you will find are Defeat Infernals, Defeat Whiteclad players, etc.
Get Your Suit
Don't forget to suit up in the game. On the first floor go to the second door on the left from the entrance in the Fire Force Base, and get yourself the Overalls or Jumpsuit. You can get anyone of those as they do the same thing.
And there it is—a thorough strategy to levelling up more quickly in Fire Force Online! Remember, not to bother with those pointless civilian quests; instead, prioritize on your phone missions and take part in inferno hunts and PVP missions.
Before you leave, check out the current Fire Force Online codes, Fire Force Online scripts list, Fire Force Online clans tier list, Fire Force Online ability tier list, Fire Force Online ultimate guide, get Generation upgrades in Fire Force Online, Fire Force Online Augments guide, and Fire Force Online abilities guide.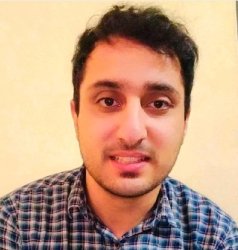 Latest posts by Oman Bilal
(see all)