Now that the game's gone global, we've taken it upon ourselves to put together a marvelous Snowbreak Containment Zone tier list. It's all up-to-date and shiny, reflecting the current meta.
We've evaluated each character at their peak strength. But we've also been fair, considering the practical reduction in power as those character development levels drop.
Absence of ratings within a specific tier does not imply anything significant, and the positioning of an operative within a particular tier holds no profound implications.
I can't stress this enough that a low rating does not render a character utterly useless. You can still complete the main story and all the game modes with any operative who's got the appropriate levels.
But, it is undeniably true that using higher-ranked units will substantially ease your journey, even when you're tackling the most challenging level.
Also see – Snowbreak Containment Zone Codes
Snowbreak Containment Zone Tier List: Best characters ranked
Below we have compiled a list of all the characters in the Snowbreak Containment Zone game, ranking them from the best to the worst.
Yao Tier
Yao – Winter Solstice
Key Features:
Sniper
Long Range General DPS
Bossing
She's hands down the best DPS in the game. The way she teams up with Space Cowboy is pure magic. It's like she's on a constant adrenaline rush, dishing out massive damage shot after shot with her Scorching Sun Awakening skill.
And when she goes all out with her ultimate skill, Searing Resurrection, she gets a gun that deals massive damage. It also cuts the damage she takes by 20% when she's not in ultimate form.
Even without her manifests, she's still insanely good. And, once she unlocks Manifest 1, she reaches a whole new level of power. Manifest 1 lets her reload her special weapon from Searing Resurrection.
However, she heavily relies on Space Cowboy to use her full potential. Without either him or Manifest 1, she drops down to Tier 1.
Now, if you're looking to invest in her neuronics, both her active skill and ultimate are absolute gems. As for her support ability neuronics, they're not as crucial.
Tier 0
Fenny – Coronet
Key Features:
Shotgun
Off-Tank
Close Range/Break DPS
Her active skill, Optimal Condition, gives her some serious self-buffs that can really amp up her performance. And when it comes to crowd control, her ultimate skill, Center Stage, brings the thunder with some sweet AoE action. This means you'll have a bit of breathing room to do your thing.
Her self-buffs let her tear through boss health bars when they're in the vulnerable break state. And you won't even have to worry about reloading during this short window of opportunity.
On top of all that, she is one of only two operatives in the game who can directly buff the active operative with her support skill.
Coronet is still quite handy even without any fancy manifests. However, her Manifest 1 is a significant power boost. As for weapons, she's not particularly dependent on any specific one, but Sunny Payback can make your life a lot easier.
All six of her neuronics are worth investing in, no doubt about it. The real question is which ones and how many you want to level up.
It all depends on what you want from her and how much time and effort you're ready to devote to her.
Marian – Swift
Key Features:
Sniper
Long Range Single Target DPS
Bossing
Swift, the sharpshooter with a twist, breaks the mold in the sniper lineup. Because of her killer move, Cloud Shot, which kicks in with enough manifests, she automatically locks onto a target and fires a homing shot.
It also makes her next normal shot lock on too, giving her the freedom to keep moving while dishing out damage.
But, it's still worth taking aim at those marked targets from Cloud Shot whenever you can, because that mark amps up the damage of any regular shots by 20%.
However, to unleash her full potential, you've got to invest heavily in manifests. Loads of power from her abilities are locked away until you've powered her up.
I mean, a manifest 0 she plays a whole lot different from a manifest 1. Without at least manifest 2, she drops down to Tier 1. And without manifest 1, well, she could even fall as low as Tier 2. So, it's crucial to give her a boost!
Both the neuronics for her active skill and ultimate are solid investments. But her support skills, are a bit more specialized, suited for particular situations.
Fritia – Little Sunshine
Key Features:
Assault Rifle
Support
Mid-Range Mobbing
She can boost the damage of your main operative with her support skill. She's a solid Tier 2 performer when it comes to being an active operative. She's actually useful even without those fancy manifests.
But here's a pro tip: if you want to get the most out of her support abilities, offer her some Strawberry Shortcake. It's her favourite treat and will significantly increase the value she brings to the table.
Her support skills are top-notch. But if you're dead set on using her as an active operative, prioritize pumping up her active skill neuronic that boosts the range.
Trust me, that'll come in handy when you're dealing with those pesky large groups of enemies.
Enya – Big Sis
Key Features:
Pistol
Yao Support Slave
Mobbing/CC
Her friendship with Winter Solstice is well known. She's got amazing support skills that amps up the damage of the next shot by 40%.
Now, when you consider the already impressive damage output of Winter Solstice per shot, that's quite a significant boost. And to add to the awesomeness, the cooldown on this skill is very low.
Her ability to pump up Winter Solstice all on her own catapults her straight to the top tier. She's useful even without any fancy upgrades, but Prismatic Igniter is a must-have if you want to take things to the next level.
That little gem will give Winter Solstice an even bigger buff.
As for her neuronics, they're all pretty decent upgrades to her abilities. It all comes down to what you're looking for, but if I were you, I'd prioritize upgrading her support neuronics first.
That way, she'll be even better at backing up Winter Solstice and giving that extra support when it's needed the most.
Tier 1
Marian – Queen of Pain
Key Features:
Sniper
Long Range DPS/Burst
Bossing
Marian is right on your doorstep of being a Tier 0 contender. Use clever positioning to make the most of her passive buff, boosting ADS ballistic damage while keeping still.
She's a proper mini-boss slayer, because of her ultimate ability with its quick cooldown and low energy cost. You can unleash it on those tougher enemies and take them down quickly, without feeling the need to save it for some big boss showdown like you would with Winter Solstice.
Her active skill, Smokescreen, is a bit situational. But there'll be times when it can bail you out of a tight spot, or if you fancy some bonus damage, it can come in handy when you pair it with her ultimate once you've unlocked the corresponding neuronic.
Moreover, she's useful even without manifests. She ain't picky about a specific weapon, but she's got a soft spot for the Mark of Mesmer. It really takes her ADS playstyle to the next level.
However, when it comes to leveling her up, make sure you prioritize her ult neuronics.
Acacia – [Redacted]
Key Features:
Pistol
Mobbing
Mid Range DPS
Acacia is an absolute beast in the mobbing game, no doubt about it. Her bouncing daggers in the active skill can tear through tight-packed enemy swarms.
Her ultimate might not seem like much at first, but once you upgrade it, it not only gives a damage boost but also slows down bosses. That means your other DPS units can take aim at their weak spots with less pressure from attacks.
What's great about her is that she's useful even without manifests. She doesn't rely on a specific weapon, although she does prefer the Nexus to give her skill damage a solid boost.
Moreover, her active skill cooldown reduction neuronic is worth its weight in gold. With a shorter cooldown, you can chuck out an extra dagger while the ones you've already got stocked up are still flying.
Also, don't forget about her ultimate ability neuronic. When she's in her ultimate zone, it cranks up her attack power.
Yao – Quiet Quitter
Key Features:
Sniper
Mid/Long Range
General DPS
Healer
Yao is a unique character, the only operative who can patch you up and take down enemies from a distance like a proper sniper.
She heavily relies on her active ability, Fire Minute Break, to crank up her damage per second. So, make it a priority to upgrade both neuronics. When that ability kicks in, she turns into a rapid-firing DPS machine with an endless ammo supply, perfect for clearing out groups of enemies in the mid to long range.
Also, her healing skills, support skills, and ultimate can save you when things get tough, especially in nail-biting stages like the Abyss Purge.
She's useful even without fancy manifests. However, once you unlock her neuronics, she'll need a frost sniper rifle to make the most of her abilities. The Olympus model is the bee's knees for her.
Her active skill neuronics are worth investable. They're the only way to boost her DPS, and that's what we're after!
After that, it's worth considering the neuronic that lets her support skill's healing drone stick with the active operative. That way, you'll have some extra flexibility when using it.
Lyfe – Wild Hunt
Key Features:
Submachine Gun
Close Range DPS
Mobbing/CC
Lyfe has some serious potential but she is held back by her dodgy gun class. Now, when it comes to mobbing and dishing out skill damage with some crowd control, her Wild Hunt skill is an absolute beast.
It can even outshine Coronet when dealing with groups of soft targets. But, once you start facing enemies at a distance or those having some armor, her damage output takes a nosedive.
The SMG class she's stuck with has some wretched recoil and accuracy issues, which really puts a dampener on her DPS potential. Honestly, she'd be top-notch if she had an assault rifle instead.
Now, even without manifests, she's still useful, but Manifest 1 is a game-changer when it comes to keeping her skills up and running. Without it, she could drop down to Tier 2 in terms of effectiveness.
As for weapons, she's not too picky, but most folks prefer using Stardust Memory.
When it comes to her active skill neuronics, both of them should be your top priority.
Mauxir – Kitty
Key Features:
Submachine Gun
Single Target DPS
Bossing
Mauxir is the real deal when it comes to bossing SMGs in the game. You won't find anyone else quite like her. She's got this unique soul grab mechanic that lets her bypass all those weaknesses that other SMGs have.
She's also got an ultimate ability that gives her a proper strong self-buff. But, the execution effect it brings might not be all that useful, if we're being honest. It's a bit of a hit or miss!
The only downside is that she's tied down to that Underworld Program to really dish out that DPS. But, she doesn't have those easy-to-access tools to deal with mobs, which can be a bit of a bother.
However, she's got some serious potential for an uptier in the future. The way her orb damage calculation works, it's truly special.
She doesn't rely on a specific weapon, although if you ask me, Hypchlorous Acid is the way to go if you've got it.
Now, when it comes to her neuronics, both of her active skills are top priority, no doubt about it.
Tier 2
Fenny – Lionheart
Key Features:
Shotgun
Close range CC/Mobility
Lionheart might seem like a one-trick pony, but that trick is quite brilliant. The Queen Bee ability is a right gem as it gives you mobility and crowd control, and with the upgrades, it even grants a shield and resets its cooldown.
Funny enough, it pairs well with Coronet, her other variant, because she can deliver Queen Bee right into a bunch of enemies, and then Coronet can rain hell on them.
Queen Bee can even be cast without a target, so you can use it to move away from a dodgy area.
Her support skill is a right useful crowd control, but her ultimate is a bit of a letdown. It doesn't dish out much damage, and it takes up too much energy for a crowd control tool.
However, even without fancy manifests, she's still useful. She's not all about dealing the damage, so you don't need a specific weapon to make her shine. Tiny Grains work a treat with her, because it fits her role as an initiator.
When it comes to neuronics, both of her active skills are top-notch. Worth investing in, I'd say. But the rest of them are not as impressive.
Cherno – Those Two
Key Features:
Submachine Gun
Close range DPS
Cherno is bit of an oddball as she's got an active skill that's somewhat useful. It's got a decent area interrupt, but it falls a bit short in terms of range. Needs a neuronic upgrade to really make it effective, and even then, it's still a bit lacking.
Now, her support skill is a bit disappointing. It doesn't deal any damage, but surprisingly, it's got some good utility as a repositioning tool.
Her ultimate ability, Clear Empty Skies can be used to overcome the weaknesses of the SMG class by outsourcing the work to someone else.
Beloberg skill can also do some serious damage, but you can't directly control its behavior and it constantly drains her HP. Tricky and sometimes frustrating to use, even though you can switch out to another operative once you've summoned Beloberg.
If you want her to be somewhat effective, I reckon you need at least one manifest. Otherwise, she's just Tier 3. She isn't specifically reliant on a weapon, but if you want to go on the offensive, Arctic Fox is the best choice.
Now, if you fancy a more defensive, off-tank playstyle, Hypchlorous Acid is your best option.
Her neuronics actually give her abilities a meaningful upgrade. If I were you, I'd prioritize her ultimate ability neuronics first.
Tier 3
Haru – The Ace
Key Features:
Pistol
Mid Range DPS
Bossing
Haru's playstyle can be a real head-scratcher with its jumbled assortment of abilities that offer dubious rewards.
For instance her active skill, Triple Tap craves a full charge to reach its maximum effectiveness. But, it takes an eternity to charge up, forcing you to sacrifice some serious gun firepower in return.
Then we have Vanishing Phantom, her support ability, which sounds promising as an execution move against weakened enemies. Sadly, its range is abysmally low, making it useful only in limited scenarios.
Now, let's talk about the one shining light in her skillset: her ultimate ability. It dishes out a knock-up effect and does a decent damage with her trusty Sword of Oaths upon landing shots.
However, the problem is that trying to cram both a knock-up and a damage boost into a single ability splits its power in an awkward way. The knock-up doesn't deal any damage, and the area it covers isn't particularly generous.
As for the Sword of Oaths, its cooldown is far too long to make a significant contribution to overall damage, even with her so-called neuronic upgrade.
As she gains manifests, Haru doesn't undergo any major gameplay strategy changes. She's partial to Star Ocean, but whether it's worth investing resources in pulling her is a debatable decision at best.
Also read – Nexus War Civilization Tier List 
FREQUENTLY ASKED QUESTIONS
Are there any standout characters in the Snowbreak Containment Zone Tier List?
Yes, there are standout characters worth mentioning. Yao – Winter Solstice is hands down the best DPS in the game, while Fenny – Coronet excels in shotgun damage and crowd control.
Marian – Swift brings a unique twist to the sniper lineup, and Fritia – Little Sunshine provides valuable support.
Additionally, Enya – Big Sis is an excellent support for Winter Solstice.
How important are manifests and neuronics in character development?
Manifests and neuronics play a major role in character development. Manifests unlock new levels of power and abilities for characters, while neuronics offer upgrades to their skills.
Is there a specific weapon preference for each character?
Some characters have preferences for certain weapons, while others are not particularly dependent on any specific weapon.
Consider the character's abilities and playstyle when choosing a weapon for them.
Do you agree with our Snowbreak: Containment Zone tier list? Leave a rating below!
Check out our tier list section for other popular games.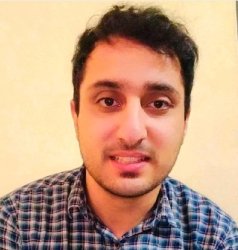 Latest posts by Oman Bilal
(see all)