Hi there! I have an amazing news to share with you. The KOF: Survival City game is now available on Android and iOS devices. And to help you get better at the game, I've made a King Of Fighters Survival City tier list that ranks all the characters from S-tier to C-tier.
Developed by "JOYCITY Corp.", In KOF: Survival City, you got to save the world from the evil NESTS organization and their cyborgs and thugs. You need to recruit fighters to join your team and use them to free cities from NESTS control. You also got to build up your base and merge your fighters to make them more stronger. The best part is that you can also team up with other players and take on the NESTS army in fun online multiplayer fights.
Now that the quick game overview is done, let's return to our main point – The new KOF Survival City tier list.
King Of Fighters Survival City Tier List
TIER S
Here are the best fighters in KOF: Survival City. They can beat other elite heroes, but they're very hard to master.
Mai Shiranui
Kula Diamond
Terry Bogard
Athena Asamiya
Also see – Valiant Force 2 Tier List
TIER A
The fighters in A-tier may not be perfect, but when they're on top of their game, they can be useful almost against any opponent.
Iori Yagami
Kyo Kusanagi
Kim Kaphwan
Sie Kensou
Ralf Jones
K'
Also see – Redemption Reapers Tier List
TIER B
Although B-tier fighters are fairly powerful, handling them skillfully might be difficult. But, if you can get the grasp of controls quickly, they will be able to defeat any opponent.
King
Benimaru Nikaido
Robert Garcia
Chang Koehan
Yuri Sakazaki
Clark Still
TIER C
The C-tier fighters in the game aren't that powerful, so you might face a little trouble taking down stronger enemies. But, if you enjoy playing with them, then that's what really counts.
KOF: Survival City Tier List – Final Thoughts
Our tier list is now complete. However, we do not claim that our KOF tier list is perfect. Although every player has a different playstyle, beginners can easily get started by using this tier list. Just so you know, this tier ranking is entirely about how well the fighters do in competitive fights, not how skilled they are in the game.
We appreciate you reading this guide. Post your comments in the space provided below.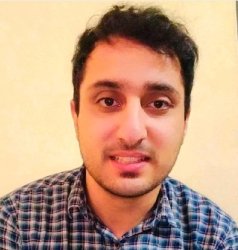 Latest posts by Oman Bilal
(see all)