In Prince's Revenge challenge you have to charge into the arena with decks that are fit for a Prince! In this guide, we'll explore the best decks and strategies to win the Prince's Revenge challenge in Clash Royale and get three crown victories in every game.
In the Prince's Revenge challenge, the Prince receives a rage buff that progressively increases his speed after every two hits. This means that as the battle rages on, the Prince becomes an unstoppable force, charging through your opponent's defenses with lightning speed.
To win this challenge, you need a deck that not only complements the Prince's newfound power but also offers versatility and synergy.
Here is a collection of best Prince's Revenge Challenge decks in Clash Royale:
Best Prince's Revenge Challenge Decks in Clash Royale
The Classic Prince Beatdown Deck
Prince
Dark Prince
Baby Dragon
Electro Wizard
Tornado
Elixir Collector
Mega Minion
Zap
This deck is all about smashing your opponent with a bunch of heavy hitters. The Prince's charge is devastating, and the Dark Prince and Baby Dragon can help take out swarms of troops.
The Electro Wizard can stun groups of enemies, and the Tornado can help you group them up for an epic wipeout. And the Elixir Collector will help you keep your elixir advantage, so you can keep spamming your big guys.
The Three Musketeers' Rampage
Three Musketeers
Prince
Dark Prince
Elixir Collector
Ice Golem
Tornado
Electro Wizard
Zap
With this deck, you can use the Prince's rage boost to make the Three Musketeers even more deadly. The Dark Prince and Ice Golem can help tank for them, while the Tornado and Electro Wizard can take care of swarms and air units.
Just be careful not to overspend your elixir, because this deck can be elixir-hungry.
The Sparky Showdown
Sparky
Prince
Dark Prince
Electro Wizard
Tornado
Baby Dragon
Goblin Gang
Log
This deck is all about surprise and destruction. Sparky has massive AOE blast which is the perfect partner for Prince's rage, allowing you to catch your opponent off guard.
Dark Prince and Baby Dragon provide essential crowd control, while Electro Wizard stuns any threats that get too close. Tornado and Log help clear the path for your charging Princes, allowing them to deliver massive blows to your opponents' defenses.
Tips for Success:
Elixir Management: Keep a close eye on your elixir and don't overcommit. The Prince's Revenge challenge can be fast-paced, so ensure you have enough elixir to defend and counter-push.
Predictive Spells: Use spells like Zap and Log to predict your opponent's moves. Timing is crucial when dealing with rapidly charging Princes.
Defensive Synergy: Your deck should be able to handle both offense and defense. Ensure that you have a balance of splash damage, single-target damage, and crowd control.
Adapt and Learn: Don't be discouraged by losses. Learn from each match, adapt your strategy, and refine your deck to suit your playstyle.
Also check some cool Clash Royale decks below: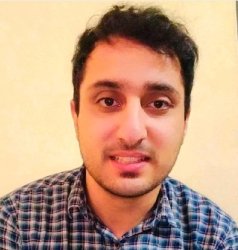 Latest posts by Oman Bilal
(see all)