Welcome to Super Ice Golem Challenge Decks in Clash Royale guide! Super Ice Golem Challenge comprises of two phases, Phase 1 and Phase 2. You will get Ice Golem Smash Emote after you complete the challenge with 10 victories. We have been experimenting a lot with the Super Ice Golem for the new season challenge and we can't wait to show you the best decks that you can use in Super Ice Golem Challenge.
So, without wasting any more time let's jump into the article.
Best Super Ice Golem Challenge Decks (September 2023)
Here are the popular decks that you should use in the Super Ice Golem challenge:
Miner Goblin Barrel Deck with Super Ice Golem
The first deck is the Miner Goblin Barrel deck with Super Ice Golem. This deck excellent defense and offense, the main idea is to use your goblins with your Super Ice Golem or Miner to bait your opponents spell.
Once your opponent is low on elixir you can use the Goblin Barrel with your Miner or Super Ice Golem or vice versa. It is a very effective strategy and with a very low average elixir cost and you can constantly pressure your opponent.
Pekka Three Musketeer Deck with Super Ice Golem
The general game plan of this deck is very simple.
In single elixir time you can place elixir collector at the back and try to push by using a Miner and Super Ice Golem at the front. You can mainly use Miner + Super Ice Golem combo for chip damage. One of the best ways to use Miner in this deck is to counter opponents Princess/Firecracker and destroy their Elixir Collector.
Never use Three Musketeers + Pekka combo before double elixir time. Super Ice Golem fits perfectly with the Three Musketeers in my opinion because the Three Musketeers really needed a tank like troop at the front. You can also split Three Musketeers but of course they're very expensive costing nine elixir so you're going to have just enough elixir to support them.
In defense you can use Pekka to counter their tanks like Golem, Mega Knight, Electro Giant, and Super Ice Golem. Since Super Ice Golem is a very strong card it synergies well with Minions in defense.
Super Ice Golem Bridge Spam Deck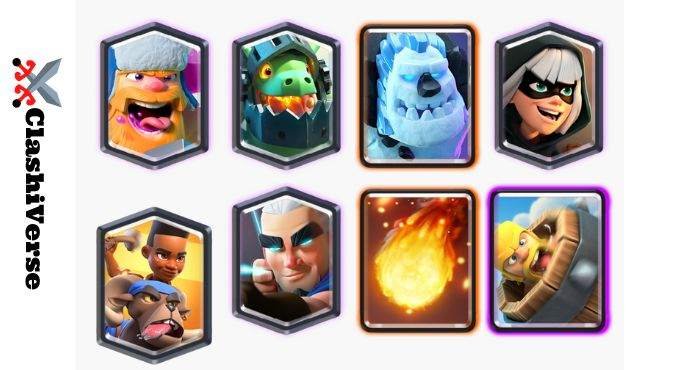 This is the best bridge spam deck that you can use in Super Ice Golem Challenge. It can be used to apply constant pressure on your opponent. You have to use Ram Rider as a win condition. Magic Archer and Inferno Dragon will help you in defense. If opponent is using Goblin Barrel deck then you have to save your Barbarian Barrel to counter opponents Goblin Barrel.
Bandit + Super Ice Golem combo can be used in second lane while your Ram Rider is pushing from the other lane. The Fireball is the only spell card in this deck so you have to use it accordingly and try to get some value from it.
Key element of a successful bridge spam deck is proper positioning of your troops. It's important to constantly adjust the placement of Magic Archer and Bandit to ensure that they are able to reach the opponent's towers and apply pressure. Always play Lumberjack during counter pushes so that you can take advantage of Lumberjack's rage spell.
Super Ice Golem Balloon Deck
This is a fast cycle deck and I think this Balloon deck will be very helpful for Super Ice Golem Challenge. Since Super Ice Golem has special ability to freeze the Arena it can help your Balloon to quickly take out opponents princess tower. Musketeer will be your main defensive troop and it will help you to counter both air and ground units.
Snowball and Barbarian Barrel will help you to counter swarm troops like Goblin Gang, Skeleton Army, Spear Goblin, Firecracker, and Princess. You can use your Snowball on air troops like Bats, Minions, Minion Hord.
There are best Super Ice Golem Challenge decks that can be used effectively to defeat your opponents in the game. Each of these decks has its own strengths and weaknesses, and the best choice will depend on the your play style.
See also: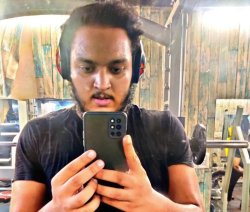 Latest posts by Amir Shiraz
(see all)