Want to build the biggest and best boats in the new game, Boat Empire Tycoon? Worry not, I've a solution for you!
Boat Empire Tycoon codes will help you get cash quickly so that you can create mega yachts, explore new islands, and earn even more money faster.
So, keep scrolling for a complete list of all working codes for Boat Empire Tycoon.
Other Roblox game codes to add to your collection ⇾ Stud Jump Simulator codes and Anime Spirits codes.
Redeeming Codes for Boat Empire Tycoon:
Visit the official Roblox website by going through the following source: Boat Empire Tycoon.
Run the game on your PC, Mobile, or any other console.
To access the window, click the "Codes" icon on the home screen.
Type or paste the Boat Empire Tycoon code into the designated field.
Click the "Confirm" button to finalize the process.
Boat Empire Tycoon Codes Wiki
The following Boat Empire Tycoon codes are active throughout December 2023
RELEASE — Gives $5,000 cash!
Frequently Asked Questions:
How often are new Boat Empire Tycoon codes released?
There is no regular release schedule or pattern for new Roblox Boat Empire Tycoon codes; they are only released occasionally. Usually, they are released in tandem with promotional events, or game updates. However, there may be long gaps between code releases.
Here are some factors that can affect the frequency of Roblox code releases:
Popular games are more likely to have frequent code updates.
When it comes to releasing codes, some developers are more generous than others.
Codes are frequently distributed alongside with special events or milestones, such as reaching a certain number of likes or followers.
How long are the Boat Empire Tycoon codes valid for?
Roblox Boat Empire Tycoon codes have a short but sweet lifespan, similar to that of a fruit fly. They usually only last a few hours to a few days, so use them as soon as I update them here. Well, they're free, that's for sure. So don't throw them away.
Seize the opportunity, and enjoy the Robloxian goodness they offer!
Do Boat Empire Tycoon codes work across different platforms?
Yes, Roblox Boat Empire Tycoon codes work across all platforms, including PC, Mac, Xbox One, Xbox Series X/S, iOS, Android, and Amazon devices. Roblox is a cloud-based game. That's why Roblox codes work like a charm on different platforms.
Your Roblox account and game data are on Roblox's servers, not hogging space on your device. So, no matter where you are, if there's internet, your Roblox world is just a click away on any device.
I hope this helps! And remember, if you're ever having trouble redeeming a Roblox Boat Empire Tycoon code, you can always drop your questions in the comment box below.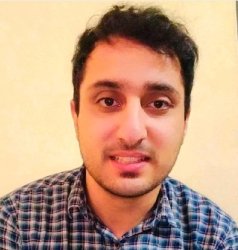 Latest posts by Oman Bilal
(see all)