Has the thrill of Cards and Castles 2 begun to fade, replaced by a sense of monotony? Fear not, as I bring you the magic of newest Cards and Castles 2 gift codes that will transform your experience into a new adventure once again.
With just a few clicks, you can unlock a treasure chest of premium rewards, from sparkling new cards to majestic castles fit for royalty.
More trending stuff — Universe Warriors Epic Conquest gift codes | W Cross World gift codes | Shield Hero RISE gift codes | Z Ball Saga codes | Sky Fortress Odyssey codes | Brave Forward Magic World codes
Cards and Castles 2 Gift Codes
Note: "Steam" can only be redeemed by PC users, whereas "3packsandroid" and "3packsios" are restricted to use on Android and iOS, accordingly.
steam
3packsandroid
3packsios
3packs
c2
Cards and Castles 2 Creator Codes
Here are the latest Cards and Castles 2 creator codes:
Snnuy
RTchomp
oldguardian
MartianBuu
Frequently Asked Questions
What is the aim of the game?
Cards and Castles 2 is a wild Tactical CCG by Red Team Games. In this game, you will see Vikings clash with deadly squirrels in a strategic showdown.
Animated characters give the traditional formula a twist by bringing cards to life on the strategic battlefield. You can even play World Wide Online Multiplayer, create the deck of your dreams, and take in the peculiar charm of penguins.
How to redeem gift codes in the game?
Redeeming these Cards and Castles 2 gift codes is really easy. You only need to do the following:
Launch the game in mobile
When you load the game, tap the Shop button and then Gift Code icon
After that, tap the Submit option
One by one, enter or paste the codes to redeem them.
How do I check the authenticity of a coupon code?
Not being able to use a coupon code is very annoying. Since I play games as well, I understand how crucial it is to obtain the verified codes. Here's what I do to make sure you always get the best active Cards and Castles 2 coupon code:
I test all of them: Before I share any of the coupon codes with you, I personally test each one.
I publish FAST: When I find a new coupon code, I publish it as quickly as possible. I know that some codes expire, so I don't want to waste any time getting them to you.
I don't steal: Some other websites steal coupon codes from my website, but I don't do that. I only share Cards and Castles 2 codes from official sources, such as the official website and social media channels.
I hope you found this list useful. Please feel free to leave your opinion in the comments section below.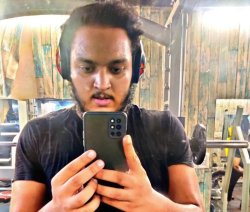 Latest posts by Amir Shiraz
(see all)