Hi guys, Today we will show you Clash Mini Strategy and How to plat Clash Mini. Clash Mini is a strategic board game set within the Clash universe where players collect Clash miniatures, position their favorites on the board, and watch them come to life for battle.
So come and take a look at this Clash Mini Strategy & Battle Guide. Also, Read Here: Clash Mini Heroes Guide, Ability & Levels
Clash Mini-Game Mode
Each game mode in Clash Mini can be played in either a Casual or a Ranked mode. You can play in Casual and Ranked Game Mode for free at any time! But be careful! In Ranked Mode, losing a match will take away some Trophies, while acing a match will give you some.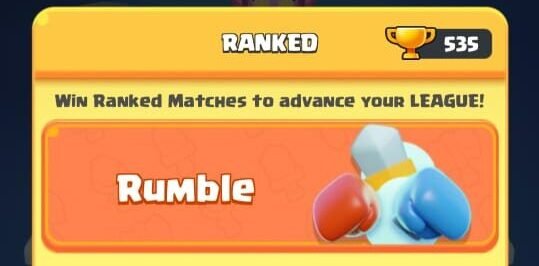 You can Switch between Casual and Ranked Game Modes on your Battle page by selecting the 'Game Modes' button
To play Casual Mode in Clash Mini, untick the option 'Switch OFF to select Casual Modes' at the bottom of the pop-up screen. The pop-up screen will change to a blue color.
To play Ranked Mode in Clash Mini, turn on the option Switch On to select Ranked Modes' at the bottom of the pop-up screen. The pop-up screen will change color to gold.
There are 2 types of game modes in Clash Mini.
Whether it's Casual or Ranked Mode, you can choose between these two game modes: Duel Duel and Ranked Mode
What is Duel Mode in Clash Mini
Duel mode is a 1vs1 battle between players with similar Trophy counts and talents, including your Heroes/Minis Star Level, victory rate, and other characteristics that keep it a fair matchmaking system for you.
What is Rumble Mode in Clash Mini
The Rumble mode presents eight players against each other in a tournament-style format that includes Battles with three qualification rounds, semi-finals, and a grand final.
Clash Mini Strategy
The key to ace each round lies in picking the right Minis and Heroes according to their abilities. Choose the best positioning for your Minis and Heroes by looking back at your opponent's previous moves to see what they'll do next
You must read what your units perform and attempt to guess where your opponents' units will be placed. For example, the goblin spear thrower launches a powerful spear at the start of around, and you want to use it to nuke a dangerous enemy unit.
Clash Mini Rerolling Minis Guide
You will be given an additional Reroll Token at the start of each round before Battle begins. This Reroll Token can be used to refresh the Minis available from your Deck Box. Rerolls that aren't used in the Battle will be saved for other rounds.
Clash Mini Deck Building
Prepare your minis and heroes for battle by laying out your deck of minis and heroes.
To create a Deck, follow these steps: Navigate to your 'Battle' page and select your Minis and Heroes.
Select the Deck number you want to change.
Choose your favorite Minis and Heroes to customize your Deck.
Clash Mini PEKKA Deck
The Clash Mini Pekka Deck objective is straightforward: guard your backline while distracting the opposing Countess. Also have a good frontline to stay alive Giant Skeleton bomb(s).
Deck Placement rotation
This Clash Mini Pekka deck is really key to avoid Spear Goblins and Bowlers. You can still tank them, but you'll be giving up unfair advantage.
I usually pick one corner to place my backline and stick to it until I win my first round. Then I swap corner and (usually) win again, since once you have your final setup with this Clash Mini deck is really hard to beat it. When I'm one victory away, I keep to the corner I already am, since the adversary most likely will think I'm going to swap corner again and try to predict it.
How to Create Mini Rooms in Clash Mini
Whenever you are playing in Casual Game Mode, you can use a specific code to create or join a Mini Room. Players on Levels 5 and up to get access to the Mini Room feature. To make use of this functionality, follow these steps:
Make certain to select the 'Casual' Mode.
Tap the purple and yellow-colored 'Mini Room' symbol in the top right corner of the pop-up screen:
Select Rumble or Duel Mode from the 'Create' menu. Your friends can only join your Mini Room by entering the Room Code, which will appear.
To join a Mini Room made by your pals, tap 'Join' and input the Room Code.
You can play with your friend in Mini Room. So that's it for this Clash Mini Strategy & Battle Guide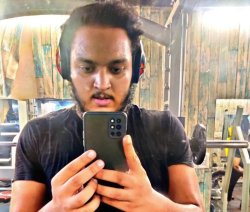 Latest posts by Amir Shiraz
(see all)