Hi Guys, there are so many Minis & Heroes in Clash Mini and it's very hard to rank each and every Mini but this Clash Mini Tier List will help you to find out Best Mini & Hero in the game. In this game, Strategy is very important so make sure that your Mini's placement is unpredictable.
I also recommend you to check out our Clash Mini Wiki for more Tips & Tricks.
Clash Mini Tier List
There will be three major categories in this Clash Mini Tier List:
Tier S: Strong Minis that are currently dominating the Clash Mini meta or have had a strong position for a long time and can be used in a variety of decks. Many professional players have these minis in their decks.
Tier A: A mini with a significant role, but only in one deck.
Tier B: Miniatures with a specific specialization and limited strength in specific decks.
Clash Mini S Tier Mini
Giant Skeleton –  Giant Skeleton drops a bomb that deals 3 damage and stuns enemies briefly in an area. Giant Skeleton hits 1 damage per hit.
Electro Wizard – Electro Wizard work very well in Electrical Board, He Damage and Stun 2 enemies.
Magic Archer – Magic Archer works very well when you placed him in Corners but do not forget to change his placement after every round.
MIner – Miner is a very good Mini to counter Spear Goblin, Archer, and Long Ranged Mini.
Mega knight – Mega Knight is also a very good choice when it comes to choosing Tank, This card will be your main tank in your decks.
Bowler – Bowler is a very good card to counter spear goblin.
Spear Goblin – He throws a huge spear forward dealing damage on hit.
Pekka – Pekka is another main tank if you do not want to play with Mega Knight.
Prince – Prince charge forward dealing damage and pushing back enemy on hit.
Clash Mini A Tier Mini
Knight – For 2 elixir Knight becomes very powerful as well as a mini tank.
Barbarian – Barbarian each attack increases speed can stack 10 times.
Archer – She is a good choice if you want to use Long range mini.
Wizard – Wizard throws a fireball that damages enemies in an area.
Guard – Guard is a very good choice because they gain 6 shields for a short time.
Mini Pekka –  Mini Pekka have a small chance to deal 2x dmage.
Clash Mini B Tier Mini
Battle Healer – Battle Healer heals nearby allies for 6 HP
Valkyrie – She spinning attack that damage surroundings enemies.
Healing Ranger – Healing Ranger throws a magic spear at the farthest ally, healing allies in its path for 4 Hp.
Dart Goblin – Dart Goblin each attack increases attack speed, stacking up to 10 times.
Lumberjack – He tosses a potion to the closest ally that increases their speed.
Musketeers – She stuns, push back, and deals damage to the target.
This is the list of Clash Mini Mini Tiers. Now, let's take a look at the Clash Mini Heroes Tier List because Heroes play a crucial role in your decks. Each Clash Mini has its own set of skills and abilities. Also, Read Here: Clash Mini Heroes Guide, Ability & Levels
Clash Mini Heroes Tier List
Archer Queen – S Tier
Shield – S Tier
Monk – S Tier
Countess – A Tier
Barbarian King – A Tier
Royal Champion – B Tier
Clash Mini Best Heroes
Archer Queen
Super Crossbow: Increases Archer Queen's speed for 5 seconds and attacks hit up to 3 enemies during those 5 seconds.
Energy Cost: 7
With a hit speed of 1 second, it will take at the very most 7 seconds for the Archer Queen to charge her Super. This may sound like a very fast Supercharge rate, but keep in mind that your Archer Queen does not belong in the frontlines. Considering that and her having the lowest HP out of all the Heroes, it'll be fairly uncommon for her to utilize taking damage for Supercharge.
Monk
Monk Super is Peace Maker: Monk's next attack deals 8 damage (enough to one-shot Archer Queen and over half of the Minis in this game).
Energy Cost: 10 Wth a hit speed of approximately 1.7 seconds, it will take at the very most 16 to 17 seconds for the Monk to charge his Super.
That's it for the Clash Mini Tier List guide, We will update this page with more information. In meantime, you can read our: Clash Mini Beginner Guide, Quest & Season Reset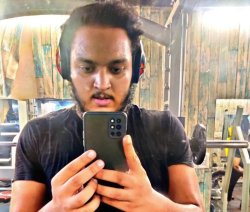 Latest posts by Amir Shiraz
(see all)