Hello there! If you're looking to assemble a strong team and want to know which heroes will help you dominate, check out our brand new Gacha Heroes tier list below.
Published by "Loongcheer Game", Gacha Heroes: Casual Idle RPG is an AFK game with unique battlefields and 100+ heroes to collect. The game has multiple modes, an offline benefit system, and a social feature where you can form alliances and challenge guild bosses. Use different line-ups and strategies to win battles and challenge various dungeons for rewards.
Let's see which heroes can help you overcome your opponents in combat!
Also check out – Resident Evil 4 Remake tier list
Gacha Heroes Tier List – Best Heroes
Here's the new and updated Gacha Heroes tier list:
Please be aware that as new updates and content pieces are made available, the Gacha Heroes Tier List given here in this guide can change. If you have any opinion, please share it with us in the comment box below.
Similar reads – Redemption Reapers Tier List
Common FAQ's, Answered
Q: What is the Gacha Heroes tier list?
A: The Gacha Heroes tier list is a ranking of the best heroes in the game based on their overall strength and usefulness.
Q: How can I check the stats and skills of my heroes?
A: Open your Hero Gallery and check the four basic attributes of each hero, including HP, ATK, ARMOR, and SPEED. If you want to build a powerful line-up with specific tricks, like control skills, take some extra time to check their skills.
Q: How can I use the Gacha Heroes tier list to assemble a strong team?
A: Make use of this tier list to find the best heroes in the game and form a strong team around them. Make sure to consider each heroes stats and abilities to create a well-rounded and powerful line-up.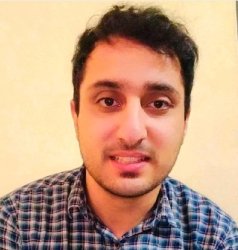 Latest posts by Oman Bilal
(see all)