Clash Royale's Season 50 introduced several interesting new features to the game. First up, there's the Knight Evolution card. This is the sixth evolution card in the game, and it's a belter. It not only has higher numbers than the standard Knight, but it also has a brand-new special ability that is going to shake things up in the arena, so plan accordingly.
In this article, we'll look at the best Knightly Armor Challenge Decks in Clash Royale. We'll explore the evolved Knight's mechanics and discuss how they relate to tactical deck building.
Continue reading if you want to know how to utilize this new card to its fullest potential.
The Knight Evolution
The evolution cards have added a bit of a tactical twist to Clash Royale, and the Knight Evolution is no exception. When the Knight reaches its sixth evolution, it gets a right good going over, with some serious improvements to its base stats:
10% more damage per hit
33% faster hit speed
30% more hit points
The combination of increased damage and hit speed means that the Knight's DPS goes up by 45%, which basically means it's as good as units that are several levels higher.
This evolution is a bit of a game-changer, giving the Knight a power boost that's comparable to being 3 or 4 levels higher.
The Shield of Resilience Ability
A right nifty feature of the Knight Evolution is its special ability—a shield of resilience that grants a marvelous 80% damage reduction while the Knight is on the move. This shield doesn't do much in your average face-to-face combat, but it's a right handy defense against ranged troops that try to pick off the Knight while it's on the go.
Knightly Evolution Challenge
You will get the opportunity to utilize the power of the evolved Knight and prove your abilities in the arena during the Knightly Armour Challenge. You must use the Knight during two of the next three cycles in order to start the evolution.
That's the same as other low-cost evolutions like the Firecracker and Skeletons. This keeps the challenge fair and engaging, without making it too easy.
Building Knightly Armor Challenge Decks
To really make the most out of the Knight Evolution, if you're aiming to be a smart player, you need to put together your decks in a way that works well with the upgraded Knight's special features.
Keep these tips in mind while you're getting your Knightly Armor Challenge Decks ready:
Teaming up with the Right Troops: Take advantage of the Knight's ability to handle long-range attacks while on the move. Pair the evolved Knight with support troops that can attack from far away. This way, you'll be creating a protected path for the Knight as it heads towards your opponents.
Being Ready to Counter Strategies: Even though the evolved Knight gets tougher, you've got to realize that it still has some weak points. So, when you're putting your deck together, try to make it well-rounded. This will help you deal with different strategies that your enemies might throw at you.
Keeping Your Elixir in Check: Just like in any game where you're building a deck with a strategy in mind, keeping an eye on your elixir is really important. Make sure your deck has a mix of cards that don't cost too much elixir and others that cost a bit more. This way, you can be flexible and respond well to whatever your opponents do.
Staying Flexible: Even though the evolved Knight becomes a strong unit, it's still super important to be able to change your plan on the fly in Clash Royale. Relying too much on just one card's strengths could end up being a problem if your opponent surprises you with something unexpected. So, always be ready to adapt!
Best Knightly Armor Challenge Decks in Clash Royale
Here are five best Knightly Armor Challenge decks that capitalize on the strengths of the evolved Knight while maintaining a well-rounded and adaptable strategy:
Deck 1: Knightly Resilience Beatdown
Evolved Knight
Baby Dragon
Mega Minion
Electro Wizard
Lumberjack
Elixir Golem
Tornado
Lightning
This deck is built around the evolved Knight's mobility-based ranged troop shielding. To build a strong push, combine the Knight with support troops like Baby Dragon and Mega Minion. Use the Elixir Golem as a tank, while the Tornado and Lightning provide control and finishing power.
Deck 2: Knightly Siege Control
Evolved Knight
X-Bow
Tornado
Archers
Skeletons
Log
Tesla
Fireball
Incorporate the evolved Knight as a defensive and versatile card in this control-oriented X-Bow deck. Utilize its ability to engage ranged attackers while moving to create a more secure path for your X-Bow. Use Tornado and Tesla to control the battlefield and maintain a strong defensive position.
Deck 3: Knightly Cycle Swarm
Evolved Knight
Skeletons
Bats
Ice Spirit
Mega Minion
Knight
Log
Inferno Tower
This cycle deck capitalizes on the evolved Knight's shielding ability and DPS boost. Deploy Knight for defense and counter-pushes, supported by cheap cycle cards like Skeletons and Ice Spirit. Inferno Tower handles tanky threats, while Bats and Mega Minion add air support.
Deck 4: Knightly Bridge Spam
Evolved Knight
Bandit
Royal Ghost
Dark Prince
Electro Wizard
Battle Ram
Zap
Poison
Unleash a Bridge Spam deck with the evolved Knight at its core. The Knight's durability enhances your bridge spam pushes, especially when combined with Bandit, Royal Ghost, and Dark Prince. Use Electro Wizard for support and disruption, while Zap and Poison handle swarms.
Deck 5: Knightly Miner Control
Evolved Knight
Miner
Mini P.E.K.K.A.
Mega Minion
Poison
Log
Electro Wizard
Inferno Tower
It is a versatile Miner Control deck using the evolved Knight's durability. Use the Knight for defense and counter-pushes, while Miner and Mini P.E.K.K.A. target enemy defenses and support troops. Use Electro Wizard and Inferno Tower for strong defense, and Poison for area denial.
All of these decks offer a solid foundation, but you'll need to adjust your tactics in response to your opponent's moves. Don't be afraid to change these decks to fit your preferences.
Also check some cool Clash Royale decks below: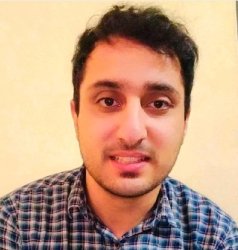 Latest posts by Oman Bilal
(see all)