In this guide you will be able to find the newest Ode to Alchemist Tier List. We have given a complete tier list of character in which rankings are based on the overall performance in various PvE, and PvP modes.
Developed by "Loongcheer Game Global", Ode to Alchemist game is available to be downloaded for free on Google Play and the App Store. It features a mythical alchemical world which is full of dangers and unknown creatures, and it's up to you as the pathfinder to find the Sage's Stone and purify the world.
Overall, it is a decent game with plenty of characters and content to enjoy.
Similar reads: Tower Of God Great Journey Tier List
Ode to Alchemist Tier List
S Tier
Characters in the S Tier are the strongest in this Ode to Alchemist character tier list. They are ideal for challenging boss battles and campaign encounters, as they greatly increase your chances of winning.
Seth: Really great DPS can end up doing 80-90% damage in the battle.
Apollo: A very reliable tank, shields the whole team and provides healing.
Dominion: Cause a lot of damage if he lives long enough and is the best option for elemental fantasy solo stage.
Poseidon: If you don't have Apollo then go for him.
A Tier
Medusa: Great support and control Eidolon, puts all enemy units into sleep mode, her ultimate wins battles. If you don't have her or Artemis late game there's no way you're gonna win pvp if you opponent has either or both.      .
White Tiger: Decent dps if you are lacking Lu Bu and Osiris in the Earth faction then you should consider take her to IG1
Athena: Decent dps if you are lacking other options.
Ra: The undying, for short he doesn't die that alone is crazy and he deals a lot of damage
B Tier
Lubu: Great tank, decent dps and heals himself an all-round great hero.
Shadow Swordsman: The game changer himself, gets stronger with each second that passes and can reset the battle to the initial state and keeps the damage increase he gained.
C Tier
Freya: Best healer in the game.
Artemis: Really awesome support but her second skill has friendly fire would be bad when it triggers when one of your Eidolon hears death calling.
Also see: Captor Clash Tier List
The game receives regular updates and new characters are added all the time, so our Ode to Alchemist rankings of the best characters will change faster than your mood swings during a pandemic.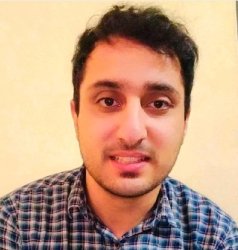 Latest posts by Oman Bilal
(see all)