Are you ready to conquer and dominate chaotic worlds? Look no further than Overlord of Chaos, an immersive mobile game that challenges you to become the ultimate ruler of chaotic lands.
You will have all the knowledge you need to become the ultimate Overlord, all you have to do is follow the tips provided in this Overlord of Chaos beginner guide. From building and controlling your army to treasure hunting and fighting in violent battles, we have got you covered.
Overlord of Chaos Beginner Guide
In this game, you need to clear Campaign levels, level up your character, and choose your heroes wisely to progress. Here are some pointers to get you going.
Clear Campaign Levels & Level Up Your Character
Clear as many Campaign levels as you can to increase your idle rewards and level up your character. This will help you unlock many systems that require a certain Campaign progress or character level to unlock.
Choose Your Heroes Wisely
While you should choose which heroes you want to build wisely, don't worry if you've made a mistake early in the game. You can spend just 20 Crystals to reset a hero and get back ALL the resources you spent to level him/her up. At the beginning of the game, you can choose between Arthur / Zhao Yun.
No matter who you choose, you can claim the other one for free after you've cleared 2-20. Both of them are very powerful heroes and are worth building.
Do Treasure Hunts with 3+ Stars
Only do Treasure Hunts with 3+ Stars. Every 3rd refresh using Crystal or Refresh Ticket 100% grants a 5 Star Treasure, so buy it when you see discounted Refresh Tickets in Market.
Hero Tier List
If you can't find a hero tier list, just remember the following rule: Divine/Demonic heroes (T0) > Regular heroes with 4 skills (T1) > Regular Heroes with 3 skills (T2). You can also check the drop rate in Wishing Temple, the lower the rate, the stronger the hero.
Although T2 heroes are not the strongest, you can star them up easier than T0 and T1 heroes because they are easier to pull, and this will help you breakthrough the level cap for T0 and T1 low star heroes by placing them in the Inheritance Temple. You can use the T2 heroes as fodders later.
Join or Create a Guild
Join or create a guild as soon as you unlock the feature. Joining a guild gives you lots of different benefits and you need a guild to join Olympieon after you've unlocked Territory (clear 5-1). That's when the game really starts.
Here are some tips on spending crystals:
Visit the Shop and Market daily for great deals on valuable items. Some of the best options include:
1 Recruit Ticket for 120 Crystals in the Shop (must-buy, available once per day)
1 Valhalla Recruit Ticket for 350 Crystals in the Shop (optional, available once per day)
1 Valhalla Recruit Ticket for 560 Crystals in the Shop (optional, available once per day)
5 Random Rare Hero Shards for 80 Crystals in the Shop (optional, available twice per day)
500 Hero Souls for 30 Crystals in the Shop (must-buy, available once per day)
1 (3) Recruit Tickets for 150 (450) Crystals in the Market (must-buy, appears randomly)
200K (300K) Hero EXP for 1000K (1500K) Gold in the Market (must-buy, appears randomly)
100 (200) Hero Souls for 30 (60) Crystals in the Market (optional, appears randomly)
1 Refresh Ticket for 5 Crystals in the Market (must-buy, appears randomly)
Gears that can be purchased with Gold (optional, appears randomly)
Early in the game, you may find yourself short on Hero EXP and Hero Souls. To help overcome this, consider purchasing the Hero Upgrade pack in Value Supply during Events, which offers both Hero EXP and Hero Soul at a 50% discount.
Tips for Completing the 14 Days Growth Plan:
The 14-Day Growth Plan is a significant event that new players encounter when they start the game. Completing this event is crucial as it offers generous rewards to boost your team's power and provides clear targets for the newbie period.
However, completing all quests might be challenging. Here are some tips to help you complete this event successfully:
Duration: The event, despite its name, lasts for 21 days. Some of the day 1 quests may be challenging to complete, but you can catch up later.
Reward: You can claim 120 recruit tickets, 1 3-Unit Hero Card, and 1 random Divine/Demonic Hero Card by achieving 240 points. You get 1 point for completing each quest.
Challenge Quests: These quests are mainly daily stuff. You can follow the red dots every day to clear all instances. Don't forget about the Trial Tower.
Development Quests: These quests focus on powering up your team. Hero Souls are essential for advancing your heroes in the early game, so make sure to complete and claim these quests.
Idle Rewards: You can obtain gears in your idle rewards. Your progress in the Campaign will affect the rate of rewards in idle chests, so clear as many Campaign levels as you can. Fuse the gears in the Blacksmith to get high-level gears.
Divine Weapons: You will need to unlock all 5 Divine Weapons (DW) before you can upgrade them. Check your DW regularly and see what you need for unlocking the next DW.
Artifacts: Artifacts are Gem-like objects on your hero's equipment. Your hero needs to reach level 40 to unlock the Artifact.
Glyphs: Normally, you won't get many Glyphs. But you can buy them in the Shop using Arena Medals. You can purchase some low-quality Glyphs for completing the "Fuse Glyph x times" quests.
Bonus Packs: Purchasing the Bonus Packs also gives you 1 point towards the main rewards, including the free ones.
With this Overlord of Chaos beginner's guide you now have all the tips and tricks you need to conquer the land. It's time to jump into the game and begin your conquest. Best of luck to you!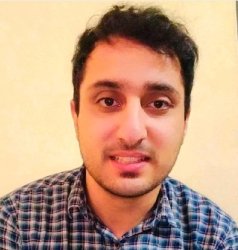 Latest posts by Oman Bilal
(see all)