Do you want to get Bathtub Warfare codes? You are lucky to find this place! I know that many of you are looking for these codes, so I have compiled a complete list of all the working codes.
Bathtub Warfare released by @LepantoIsAboveEvthg is a fun and exciting game in which you can play as a Bathtub, Cameramorph, or even a Speakermorph and fight other players online. Redeeming codes will give you free items in the game, such as coins, diamonds, and new skins.
No need to spend money on these items – codes will unlock them for FREE!
More codes for you – Swim Race Simulator codes
Here's how you can redeem codes easily
To redeem a code, simply open Bathtub Warfare on your PC, Mobile, or Xbox and click on the Promo Codes button in the main menu window. Then, type the code in the text box. Lastly, click Submit and you will receive your reward immediately.
Bathtub Warfare Codes List: Working Promo Codes
Here are all the working Bathtub Warfare codes as of December 2023:
HalloweenIsComing –  Redeem code for 1 Cash (NEW)
raptor mom tycoon – Redeem code for 1 Cash
WeAreSorry – Redeem code for Cash
1 million cash – Redeem code for Cash
10m visits – Redeem code for 1500 Cash
5k Players active – Redeem code for 5000 Cash
How to Use Bathtub Warfare Codes to Get Free Stuff
Once you have redeemed a code, you will receive your items. Rewards can vary depending on the code, and then you can use your rewards to purchase new items, upgrade your existing items, or simply show off your new perks to other players.
How to get the latest Bathtub Warfare codes
If you want the latest Bathtub Warfare promo codes, you have to follow the game on Twitter, Discord, and YouTube. The developers give out new codes all the time to celebrate stuff like birthdays and holidays.
It's super easy to get the latest codes on Discord. Just follow these steps:
Join the official Bathtub Warfare Discord server.
Search for Bathtub Warfare codes.
Wait for the developers to release new codes.
Redeem the codes in the game to get new stuff!
I hope this helps! Having fun playing the game.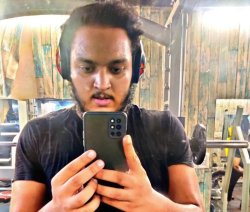 Latest posts by Amir Shiraz
(see all)