Get the working list of Roblox Bubble Gum Mayhem codes wiki, updated for December 2023.
Bubble Gum Mayhem is a jolly Roblox extravaganza by IzakStudios FTW that'll have you sticking and popping with delight. Join with your friends, chew some gum, and go on a rollicking adventure. Unleash bubble gum powers, solve puzzles, and thwart villains in this cheeky, gum-tastic quest.
In addition, to accelerate your progress, I have curated a list of the active Bubble Gum Mayhem codes. Redeem them to unlock exclusive items, coins, and bonuses, thus granting your inventory an instant boost.
Bubble Gum Mayhem is only one of many games in the huge Roblox universe that allow you to receive free items by using codes. If you're eager to explore more Roblox codes, check out Sword RNG Game codes – Anime Energy Clash Simulator codes – Anime Punch-out codes – Monstermon GO codes – Soulz codes – Paint A Friend codes
Best Roblox Bubble Gum Mayhem Codes List
NotACode
Fantasy
KindaSecretCode
FOURAGAIN
FOURRRRR
IzakDevOnTop
StopAskingForCodes
THANKSFOR10K
Heavenly
hola
idk2
Wireframe
Sinister
Basilisk
qwdeihqewdiu0ouoiawdioudqweui
Summer
100K
Patriotic
Fantasy
As a daily user of Roblox codes myself, I can assure you of their absolute safety and effectiveness. Each code is officially released by the game developers, providing exclusive bonuses without any risks or compromises to your account.
You can trust in their reliability and enjoy the added benefits without worries.
How To Apply Bubble Gum Mayhem Promo Codes
To redeem a code in the game Bubble Gum Mayhem, we have to follow these steps:
Launch Roblox and open Bubble Gum Mayhem by clicking on Play button.
On the home screen click on the "Twitter Codes" icon.
Enter all the codes inside the "Enter Code Here" field.
Click the "Redeem" button to unlock the rewards.
How To Get New Bubble Gum Mayhem Roblox Codes
To ensure you stay informed about the latest Bubble Gum Mayhem Roblox codes and game updates, I've some useful tips for you:
Join the official Discord server: By joining the game's official IzakStudios FTW Discord server, you can take part in discussions and receive real-time updates about Bubble Gum Mayhem codes and upcoming updates.
Follow their Roblox group: Be sure to sign up for the Bubble Gum Mayhem-related Roblox group. The developers use this group as a forum for sharing necessary details like game updates and codes.
Follow their Twitter account: Follow @IzakStudiosftw on Twitter. The game developers communicate with players, share exciting news, collaborations, events, and release codes.
You can find all the links to these accounts and groups on the official Bubble Gum Mayhem page on Roblox.
Expecting new code release
While there's no sure-fire way to predict when new Bubble Gum Mayhem codes will be released. They often appear during special events, game milestones, or occasionally at random times.
It's a good idea to bookmark this page and come back daily to check for new codes.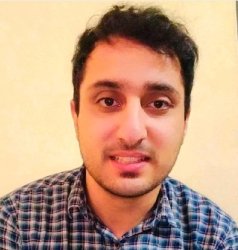 Latest posts by Oman Bilal
(see all)