Are you ready to dive deep into the realm of World of Trollge with the latest Trello page? Well, look no further, because you've found the right place!
For more similar Roblox content you must check out the World of Trollge Scripts list and World of Trollge Trolls Tier List.
World of Trollge Trello Page
So, we've got this awesome Trello board for World of Trollge. It's like a collaborative wiki where the development team shares updates, bug fixes, tier lists, value lists, and progress on the game.
The developers even accept suggestions, ideas, and feedback from the gaming community through the Trello board. You can visit it at any moment using the link below and learn all the juicy information about the game. It's a cool way to keep everybody updated! Check it out!
You don't even need a Trello account to access it! No login barriers, just pure gaming goodness for you to enjoy.
World of Trollge Discord Invite
If you want to connect with fellow players and chat about anything and everything related to the World of Trollge game, then the official Discord server is where it's at!
It has dedicated channels for all sorts of topics, so you can dive into discussions with other players and have a blast.
World of Trollge Tips & Tricks
Cups & Trolls: Keep an eye out for cups that spawn throughout the map. They can give you different trolls, and some are rarer than others. Note that some trolls can't spawn normally and some can't be crafted.
Troll Storage: You'll find your troll storage at the top of your screen. This is where you can store the trolls you've obtained. The Ki Bank also serves as a secondary troll storage, so you can swap trolls whenever you want. Just remember that if you're holding any items when you switch trolls, you'll lose those items.
Item Storage: Your item storage is also at the top of your screen. Here, you can store cups and items. Simply click on a slot to put in or take out an item. And if you want to drop items, you'll find the button inside the item storage.
Trading: Need to make some trades? Head to the trading center, where you can swap trolls or items with other players.
Bosses: Keep an eye out for random bosses that spawn every 15 minutes. Defeating them can reward you with cups or relics, depending on the boss you defeat.
Relics: Relics are special items that can be used to upgrade specific trolls. To upgrade a troll, make sure you have the troll you want to upgrade equipped, the relic out, and interact with the Troll Upgrader.
Forging: Want to craft items and cups? Head to the anvils. Just make sure you have the items you want to forge together in your inventory, and then interact with the anvil.
So, there you have it! The World of Trollge Trello board is the place to be for all the latest updates, bug fixes, and more.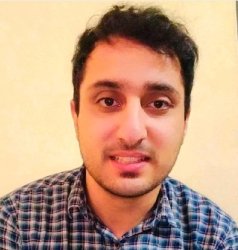 Latest posts by Oman Bilal
(see all)