Want to start your musical journey with a bang? Well, you're in luck because I've got a special takt op. Symphony reroll guide that'll help you kick off on the right note.
Rerolling is of the utmost critical in the game since it can provide you with an enormous edge and set you up for victory.
So, let's dive in and learn how to reroll in takt op. Symphony.
Also read – takt op. Symphony beginner guide & tips & Tea Break in takt op. Symphony
takt op. Symphony Reroll Guide!
First and foremost, ensure that you continue through the primary story chapters until you complete the tutorial. After that, the summoning system in the game will be unlocked. But don't start summoning just yet as you may want to collect all summoning currency from your in-game email, including those sweet pre-registration tokens.
Also, don't forget to claim any additional rewards from your achievements. Every little bit counts in this game!
Summoning Banners
After that, you should have around 36 stones to use for summoning on the regular banner. When rerolling, aim to get at least 1 or 2 3-Star characters given in our tier list.
Here's a list of some 3-Star musicart that you should keep an eye out for when rerolling:
Walkure
Belkis
Fledermaus
Erlking
Fantaisie Impromptu
If you manage to summon any of these then continue with the game. If luck isn't on your side, and you don't get any of the reroll targets, there is currently one method to restart.
Related reads – takt op. Symphony Drink Combos Guide & takt op. Symphony Soundcore Guide
Reroll Method
To log in, you can use your Google Account, Apple Account, or even a Guest Account. Simply close and restart the game to switch to a different account. To prevent entering your current account, stay on the main screen without touching anything.
Tap on the "Gamepad" icon in the upper-right area of the home screen. Then, log in with a new ID and tap anywhere on the screen to play with your new account.
If you want to unlock in-game rewards for rerolling, check out the takt op. Symphony codes list.
That's all for today! Our takt op. Symphony reroll guide will help you kickstart your musical adventure. Remember that rerolling may take some time and patience, but it can make a huge difference in the long run.
If you're looking for more guides, don't forget to check out my Takt Op. Symphony Dialogue Choices, Mutarot in takt op. Symphony guide and takt op. Symphony Investment Guide to maximize your team's potential after the reroll process.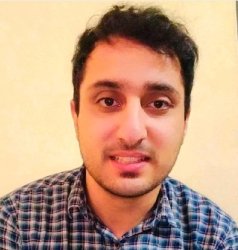 Latest posts by Oman Bilal
(see all)