The Hero Talents system is one of the most important features in Omniheroes, which can be unlocked when the player reaches Level 33.
The Hero Talents are unique augmentations in the abilities that each hero has and are used to make them more powerful, which involves heroes' stat bonuses, synergy effects, and exclusive skills.
How to upgrade Hero Talents
The Hero Talents system unlocks after you reach Player Lv.33. Each hero has 2 Talent branches and they directly affect the hero's abilities in combat and productivity in non-combat activities.
To view or upgrade a specific hero's Talents, you need to open the Heroes list, select the hero and then tap the Talents button. This will take you to the Talents tree where you can pick any of the 2 Talent branches to upgrade.
Each Hero Talent branch currently has 5 major nodes:
Uncommon: When you activate a Talent branch for the first, they are at the Uncommon quality.
Common: When Talents reach Common quality, the hero increases its base stats.
Rare: When Talents reach Rare quality, the hero increases its base stats and will eligible to unlock its Faction Synergy.
Epic: When Talents reach Epic quality, the hero increases its base stats and will unlock its 1st exclusive Talent Skill.
Legendary: When Talents reach Legendary quality, the hero increases its base stats and will unlock its 2nd exclusive Talent Skill.
It costs Terra Crystals to upgrade Talents, and each grade requires the corresponding quality of Terra Crystals. There are currently four different types of Terra Crystals.
Terra Crystals can be obtained as rewards from the Gloomwoods, including the Vileflower Planting, Vileflower Pillage, and Terra Occupation modes. In addition, of course, the shop will also have Terra Crystal packs for players to buy.
Bear in mind that you should spend your Terra Crystals wisely because there is no direct way to reset the Talents.
Additionally, here are a few important tips that Bella wants you to know about the Hero Talents upgrade:
There is no single best Talent branch for any hero as you need to upgrade both branches to a specific quality node to activate the corresponding benefits.
Resetting a hero does not return the Terra Crystals you used on upgrading the hero's Talents. Generally, when a hero is reborn, all resources you used on it are returned except Terra Crystals.
When a hero with upgraded Talents is used as advancement fodder, the Terra Crystals you used on upgrading the hero's Talents are returned accordingly.
Why are Hero Talents so important
Hero Talents are an upgrade on top of the existing special abilities and powers of heroes, which players can be able to unlock as they progress through Hero growths. This system adds to the abilities the heroes already possess and modify them to be more deadly and viable in a variety of situations.
Hero Talents play 3 major roles:
Boosting Basic Hero Stats:
Activating a Hero Talent grade increases the hero's base Stats (namely ATK, HP, and DEF), and further upgrades will also increase the Stat bonus granted at the corresponding Talent node.
Activating Faction Synergies:
Each hero has up to 3 Synergies of different types—Base Synergy, Faction Synergy, and Rune Synergy.
The Faction Synergy is activated when both Talent branches reach Rare quality and the hero has been advanced to 8 stars. Faction Synergies are very important because they additionally boost your comps' Synergy bonuses.
Below are the current Hero Synergies that can be activated through Hero Talents.
You can click the Synergy icon located between the Rare Talent nodes to view the Synergy details.
Activating Talent Awakening:
When both Talent branches reach Epic quality, the hero's Talent awakening will be activated, the hero will activate its 1st Exclusive Talent Skills. The 2nd Exclusive Talent Skill will be activated when both Talent branches reach Legendary quality.
Effects of Talent Skill Level 2 are the same as Level 1, but the Stat values will double. You can click the Talent Skill icon located between the at top-middle of the Talent branches to view the Talent Skill details.
How do I reset my Hero Talents?
There is no direct way to reset the Talent branches once upgraded. So players should be extra cautious when choosing their main heroes and upgrading their Talents.
Closing Remarks
The Hero Talents system is an important way to boost the abilities and powers of your major team compositions. By gradually upgrading their Talents, you can increase their base Stats, unlock more Synergies, and activate stronger Skills.
For more Omniheroes guide, see the list below: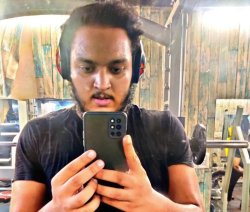 Latest posts by Amir Shiraz
(see all)