With the recent release of Zoldout Global for mobile devices, many players have started searching online for the Zoldout Global beginner guide, so we have curated a guide for beginners that will cover the crucial element of the game which is levelling up.
Once you know about the various ways to level up in the game, the rest of the game becomes simple to master. As a result, you will be able to conquer more levels as you progress. So, without any further delay come and check out the new Zoldout Global guide for beginners.
Looking for freebies? Check out Zoldout coupon codes to unlock special rewards!
Zoldout Global Beginner Guide Wiki
How to proceed in the early stages?
Advance through the Story
You will encounter stuff like "open content," "drawings," and "rainbow steel" as you proceed. These materials can all be used to make tools and accessories. Starting with "drawings" is crucial because they will allow you to easily create deadly weaponry.
Collect items in daily events
Completing daily events tab will help you acquire crafting items that can help you improve and strengthen your character abilities. You will also be to get unlock weapons accessories. Don't miss out on the special events that comes every Sunday as it will give you some rare and legendary items.
Raise your character level
Make sure you constantly level up your character because your overall in-game stats will improve as your character level increases. Make sure you level up your character first because only after that you can unlock things like stories and daily events.
Craft more weapons
Crafting more powerful weapons takes a lot of time, resources, and skills. So as a beginner you should use normal weapon abilities more often. I suggest that you make standard abilities the primary focus of your battle strategy. Since, the performance and abilities of a weapon directly influence the damage, the more powerful a weapon more quickly you will be able to level up. Check out the updated weapons guide to get started with the most powerful weapons.
Avoid chant attacks
Chant attack can do a lot of damage and hit a lot of people, but it takes a while to get activated. So, it's easy for the enemy to avoid it. If many of your allies get hit by a chant attack, it's bad for you, so try to stay away from it.
Best way to level up in Zoldout Global
As you level up, your character's stats will increase. You can earn experience points by winning battles or by using EXP potions in character development.
When you raise the level to a certain value, you can strengthen the skill. In addition, if you raise your level to the maximum, you can be promoted and strengthen your character.
Use EXP Potion
By using EXP potions, you can efficiently raise the character's level. EXP potions can be obtained in the main scenario and the daily event "Muscle Master's Dojo".
Potions of the same profession double the experience value
If you use an EXP potion of the same class as the character you want to level up, the experience points you get will be doubled. Common EXP potions are convenient items that double the experience points you get even if you use them on all characters.
Clear the day event
The daily event "Muscle Master's Dojo" can earn more experience points than normal stages. In addition, you can also get EXP potions, so you can raise the level of characters other than the main character.
Clear the stage
You can earn experience points by clearing stages. You can also get EXP potions on some stages, so challenge the stages that drop potions of the same class as the character you want to level up.
However, if you clear the stage by mopping up, you won't be able to acquire characters and blacksmith experience points, so if the quest takes a short amount of time, we recommend using the normal strategy whenever possible.
Collect potions by sending
You can also earn EXP potions in the dispatch "weapon test". Although you can definitely get general EXP potions, you can also easily obtain them by means other than dispatching, so it is recommended that you only use them if you do not have enough potions, and collect materials for making weapons.
For more similar content, read Zoldout tier list and reroll guide and Top 3 characters in Zoldout Global version.
So, there you have it, the Zoldout Global beginner guide to level up quickly. We'll update this guide whenever new updates are released, so make sure you bookmark this page and return later.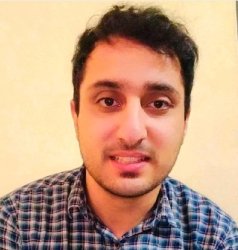 Latest posts by Oman Bilal
(see all)