In the mysterious world of Type Soul game, where death is only the beginning, a new adventure awaits. You will enter a realm where lost souls are granted a chance at redemption as soul reapers. But before you become one, it is essential to understand the Bankai abilities that awaits you.
Enter the Type Soul Bankai tier list, a comprehensive guide that unveils the potential of each Bankai ability. This guide serves as a roadmap to help you navigate the intricate web of supernatural abilities and choose the Bankai that resonates with your spirit.
Remember, the choices you make are everlasting, and the path you select will shape your entire existence. So tread carefully, embrace the immense power of your chosen race, and rise to the peak of strength as you unravel the mysteries of the land of lost souls.
Type Soul Bankai Tier List (Updated)
Don't forget that this Type Soul tier list is just an overview of the Bankai abilities; you must also take into account your playstyle, personal preferences, and even the combos of other skills you can use.
Tier S:
Blood Bankai
Bloodlust: Your character's blood bar is key here. As long as it's filled up, you'll experience some nifty benefits. First off, you'll enjoy health regeneration, which means you'll heal up over time. Plus, your blood bar acts as fuel for your C skill.
Boiling Blood (Parry Move): When you successfully parry an enemy's attack, their blood goes haywire. It shoots out from them, causing them to stumble and become stunned. This move also restores your Bloodlust, so it's a win-win situation.
Unknown (Z): This move involves some slick swordplay. You start with a round slash, followed by a powerful horizontal slash. If you choose to recast it, you can stun enemies from a distance.
Unknown (X): Imagine riding a wave of blood created by your Bankai. This move allows you to fly into the air before striking an opponent with your blade. In addition to doing damage, it also revives your Bloodlust.
Unknown (C): Here's a cool one. You create a red light in your hands, which causes your regular attacks (M1s) to become massively enlarged. With each strike, you drain a lot of blood from your enemies, but the kicker is that you regain health in the process.
Unknown (V): This move lets you do a barrage of blood slashes as you zoom ahead. As you keep going, the attack evolves into a massive area-of-effect (AOE) attack.
Berserk Bankai
Limit Breaker (6 Stacks): This ability amps up your damage as you land hits, stacking up to six times. The more you dish out pain, the stronger you become!
Berserk Critical: You launch your opponent through the air with an uppercut before slamming them with a bone-crushing blow.
Rushdown (Z): When you activate this move, you charge forward, bulldozing through anything and everything in your path. And to add insult to injury, you finish off with a powerful slam that'll leave your opponent reeling. It also applies the cripple effect just to rub salt in the wound.
Rageful Leap (X): With this move, you channel your inner rage and punch the ground with all your might. Then you jump into the air like a beast, only to crash down with a devastating thud. It's like a meteor has struck on your opponent!
Painbringer (C): This move is all about grabbing your opponent by the head and slamming them mercilessly into the ground. It's a brutal maneuver that inflicts some serious pain, and it applies the cripple effect for that extra dose of suffering.
Tier A:
Flame Bankai
Scorching Slashes: Your basic attacks become hotter than fire itself, coating your M1's with flames. You will burn your enemies with each slash.
Burn Step: When you flashstep, flames erupt around you, creating a wild inferno that engulfs the battlefield. It's like a smokescreen of fire, making it tough for your opponents to see clearly.
Nefarious Phoenix: This ability is pure wickedness. If you burn a knocked player, they rise up as a zombie under your control. They'll be your faithful undead companion until someone manages to strike them down.
Worldbreaker (Z): You pound the ground three times, causing tremors and splitting the earth beneath your enemies. On the third pound, the ground erupts, launching them into the air and leaving them helpless as they take a good amount of damage.
Ardent Heat (X): With this move, you leap forward in a blazing dash. This fast and autotracking move is designed to hit opponents, launching them into the air and dealing moderate damage. Plus, it has a wide range, making sure you catch your enemies off guard.
Lightning Bankai
Blocker Box (Z): Creates a lightning clone that dashes forward. The clone disappears after a short time, revealing the true body. You will also conjure a lightning box, causing some decent damage. But here's the catch: no stun effect, so it's risky business.
Unknown (X): Swings weapon, slashing the area ahead. You deal a lightning damage causing a lightning rift with power. Anyone unlucky enough to touch it takes a moderate hit. Combine it with a tether move to bring enemies right into the rift.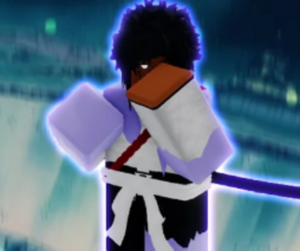 Ice Bankai
Freeze The World: When you activate Bankai, a large area around you will be hit with a stunning freeze effect. That means anyone caught within that radius will be temporarily immobilized.
Everest Aura: Every now and then, you will emit a freezing aura, causing your opponents to freeze. Just imagine their surprise when they suddenly find themselves stuck in a frosty predicament.
Glaciality (Z): With this skill, you jump up into the air and summons a bunch of ice crystals. These crystals then shoot laser beams as you descend back to the ground. This wicked move not only freezes your enemies but also deals significant damage.
X Skill: It is a sneaky manoeuvre for you. You will teleport right next to your opponent and delivers a backhand slap that freezes them on the spot. And if your target's health is low enough, this move can even finish them off in a flashy execute.
Tier B:
Confusion Bankai
Unseen Truth (Z): When you activate this move, you will do some min-bending maneuvers. You will charge towards an opponent, accompanied by a squad of clones created by your Confusion Bankai. While this move may not inflict direct damage, it's a total game-changer. Because it resets your Health, Reiatsu (a.k.a. spiritual energy), and cooldowns back to the state they were in 15 seconds prior to using this ability.
Illusionary Enchant (X): You will perform your M1 attacks with a dash of trickery. With the Illusionary Enchant ability, you will perform a circular motion with your Bankai, infusing regular attacks. Each strike you land on your opponent causes their screen to flip, distorting their vision for a short period of time.
Reverse (C): With the Reverse ability, you can turn back time and undo your mistakes. This incredible power allows you to rewind anything that has occurred in the last 15 seconds. Whether it's dodging an attack, undoing any outcome, or resetting the battlefield to your advantage. But remember, it can be cancelled if you get hit, so timing and strategy are key.
Ink Bankai
Ink Defense: When you hit an opponent with ink, you get some damage reduction. It's like a shield that makes you tougher to take down.
Paint It Black (Z): This move creates a shrine out of black ink. It not only drains the Reiatsu faster for your moves, but it also makes your basic attack range even longer. You also get an extra hit with your basic attack, where you grab the poor victim and slam them on the ground. Plus, it slows down anyone within the shrine's area.
Blank Ant (X): This move is a bit tricky. When you hit someone with it, they get a small debuff. But, all subsequent basic attacks you land after that turn into explosive hits that deal more damage.
Nameless (C): This move starts with a quick thrust, shooting ink forward, and then follows it up with a big swipe that throws ink in a cone shape in front of you. Whoever gets hit by this will have all their moves disabled for a short time. It also resets the cooldown of your Blank Ant move, giving you a chance to use it again sooner.
Tier C:
Wind Bankai
Sharp Gale: With this move, you can slice through the air with your Shikai ability called "Wind Arc." You don't even need your opponents to be bleeding to perform this attack.
Conclave Silence (Z): Imagine summoning a massive tornado that sucks in your enemies, trapping them in a towering pillar of wind. This move is perfect for landing those hard-to-hit strikes or setting up a wicked combo.
Warbios (X): This move is all about performing a swift swipe forward while summoning a powerful wind pillar. When it comes crashing down, it not only causes acceptable damage but also impales your opponents onto the ground, stunning them for a short time.
That concludes the Type Soul Bankai tier list. Check out the new Vizard Guide, Vasto Lorde Guide, Type Soul Resurrección Guide and Type Soul Shikai Tier List guide for additional Roblox things.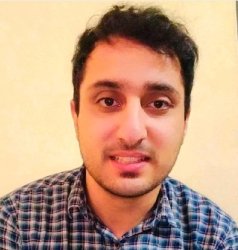 Latest posts by Oman Bilal
(see all)